Brian May's love of hedgehogs: Why Queen guitarist runs animal rescue from his Surrey garden
8 May 2019, 13:56 | Updated: 8 May 2019, 15:07
Brian May be part of one of the most famous rock bands of all time, but the Queen guitarist recently stated that one of his "greatest joys in life is rehabilitating hedgehogs."
The Bohemian Rhapsody star doesn't just put his name to important environmental causes, but is completely hands on - running an animal sanctuary right out of his own back garden in Surrey.
The Harper Asprey Wildlife Rescue is built on land owned by Brian May in Windlesham and the team rehabilitates foxes, badgers and hedgehogs among other small British animals.
Appearing tonight on Channel 5 TV show Saving Britain's Hedgehogs (May 8) Brian May will be joined by Steve Backshall as they explore the lives of British hedgehogs.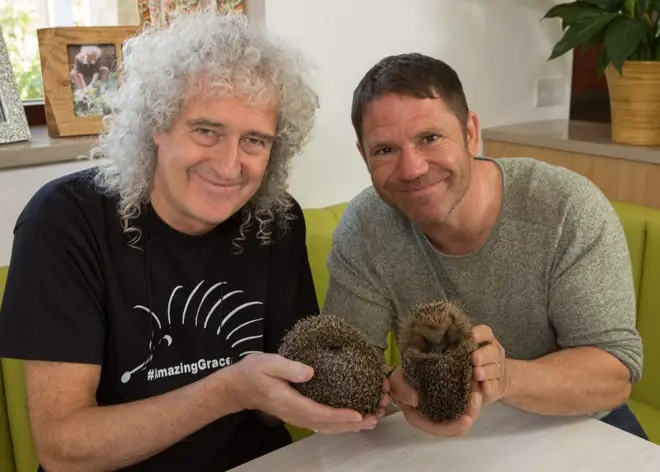 Numbers of hedgehogs in Britain are dwindling rapidly, with Brian and Steve exploring the ways we can help avoid the very real possibility that hedgehogs may be extinct by 2025 if we don't act fast.
What may surprise viewers is just how vocal Brian May is about the cause and how much time he has spent over the last decade campaigning for Britain's wildlife and supporting animal rehabilitation charities all over the country.
Brian started the Save Me Trust in 2009 to speak out about badger culling and fox hunting in Britains and started the Amazing Grace in parliament to campaign for "hedgehog friendly" parts of the UK.
Brian also campaigns to halt the ivory trade, remove dolphins and orcas from captivity and end animals being used in circus acts.