Brian May unveils "amazing" new Freddie Mercury statue
16 April 2019, 17:17 | Updated: 17 April 2019, 20:43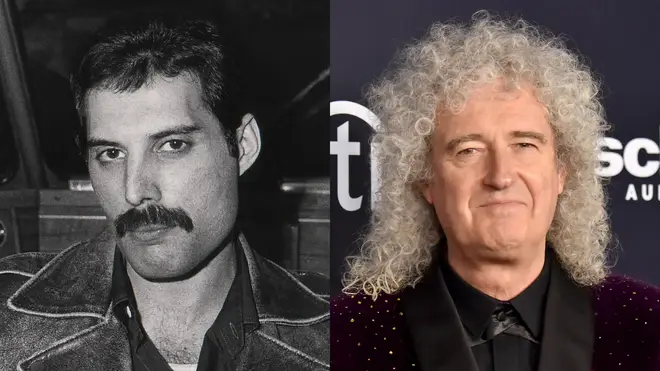 Brian May unveiled a new sculpture of Freddie Mercury at the Queen Studio Experience exhibition today (April 16).
The Queen band member was in Switzerland to reveal the bronze-coloured bust of the late singer and paid tribute to sculptor Tom MacKenzie and his son Grant who created the piece.
Taking to his personal Instagram page, Brain wrote: "Freddie lives !!! Tom MacKenzie - sculptor - and myself, with an amazing bust of Freddie which Tom and his son Grant have created using a mixture of 3-D digital modelling and traditional sculpting skills.
"They kindly presented this today and will donate this priceless treasure to the Queen Studio Experience exhibition in Montreux, to be enjoyed by all who visit. Amazing ! Big Thanks guys !!"
The Queen Studio Experience in Montreux, Switzerland is home to the Mountain Studios where Queen recorded seven albums.
The band owned the studio between 1979 and 1993, and other bands who have recorded at the iconic location include Nina Simone, Bryan Ferry and David Bowie.
The original control room has not been changed since Queen's days there and visitors to the attraction can allows the visitors to make their own re-mix of Queen's classics.