Is this the world's best secret Instagram? Amazing snaps of Bowie, George, Elton and more
29 March 2019, 14:14 | Updated: 1 April 2019, 16:23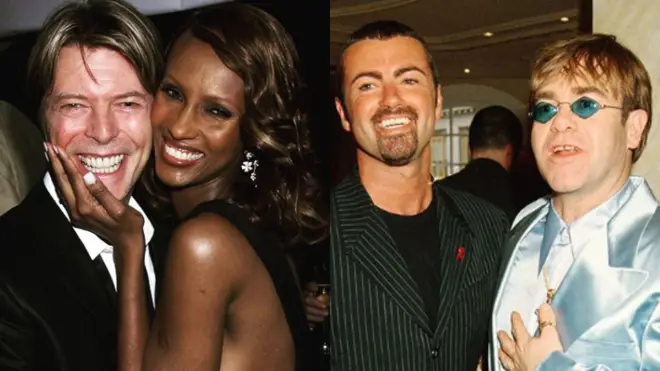 Photographer Dave Benett's Instagram account - which posts candid snaps of stars including The Rolling Stones, Princess Diana and Elton John - only has 39,000 followers and may just be the internet's best kept secret!
Dave - who is a friend of the stars - has had unprecedented access behind-the-scenes of the biggest showbiz parties for for decades
The incredible Instagram account gives fans an insight into their favourite famous faces' private lives, including off-duty shots of David Bowie, Elton John and George Michael and Mick Jagger and Jerry Hall's wedding.
Smooth Radio can reveal this never-before-seen photo of Sting and Sir Elton, below, pictured in 1992 and we spoke exclusively to Dave Benett about his famous friend, Sir Elton John, and his famed extravagant parties.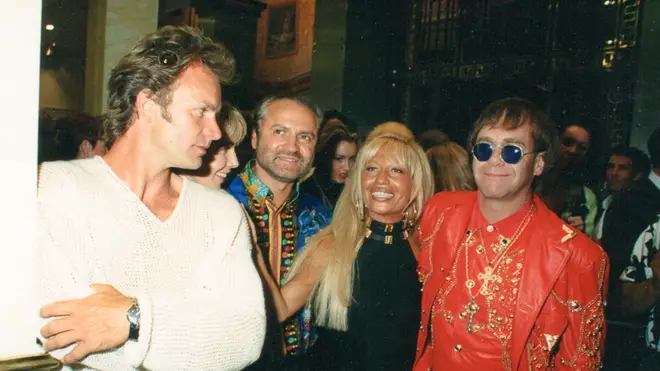 Speaking of the Rocketman star, Dave told us: "I remember one that went on into the early hours. As the sun came up it revealed a brand new Ferrari with a giant ribbon tied around it on the driveway, that I think he'd bought as a gift for his partner David."
Mr Benett, who joined the Evening Standard newspaper in the 1980s as an entertainment photographer, supplied the paper's pages with snaps of stars enjoying the London nightlife.
Dave confirmed that it is thanks to his daughter that he began posting his photos online in October 2014.
"It was my daughter Camille - who is now my creative director - who persuaded me to give the public access to these images,' says Mr Benett.
"Many of them have never been seen before and it seems that suddenly people are taking notice of my Instagram.
"People have forgotten that to take a great picture requires access - access is where the greatest images come from."
To date the account has just 39,000 followers and may be Instagram's best kept secret - a status that we are sure is set to change soon!
Having photographed everyone from The Queen to Michael Jackson, The Rolling Stones, Elton John and Princess Diana, perhaps Dave's most iconic photograph is that of Elizabeth Hurley.
Spotted sporting the now infamous Versace 'safety pin dress' at the Four Weddings and a Funeral London film premiere in 1992, the iconic image of Ms Hurley took the world by storm and made the then-unknown actress an overnight sensation.
As well as an archive of his greatest photographic hits, Dave Benett also posts real-time images on his 'parties' Instagram account, including snaps from Smooth's very own Global Awards at London's Eventim Apollo on March 7.
Scroll down for more incredible candid snaps...