Queen's Brian May is unsure of live music future at stadiums after lockdown - watch interview
3 May 2020, 08:00 | Updated: 3 May 2020, 08:01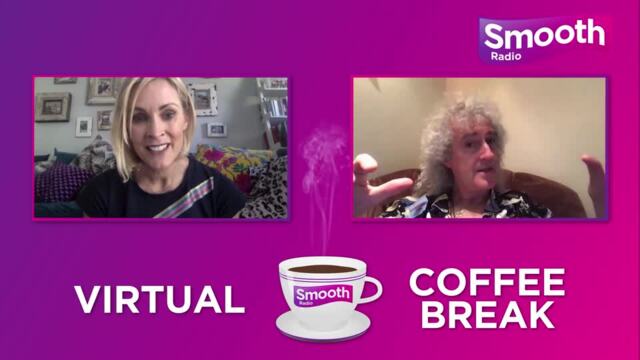 Virtual Coffee Break with Queen's Brian May - the full interview
In the latest Virtual Coffee Break, Brian May talks to Jenni Falconer about Queen's cancelled shows, how he has coped with lockdown, celebrating Freddie Mercury and his new charity single with King's Daughters.
Jenni caught up with legendary Queen guitarist Brian May in the third episode in Smooth's Virtual Coffee Break series, and the musician opened up about having to cancel hundreds of shows due to the COVID-19 outbreak.
Brian explained that he hopes everything will go back to normal once the lockdown is eased around the world, but is unsure about how things can change in the near future.
Watch the full interview above.
"It was heart-breaking to cancel – well, to postpone – because we'd sold 400,000 tickets, and we were on a roll," he told Jenni.
"It's a great show that we took all around Asia and Australia and New Zealand. I wanted to bring all this back to Britain, and, of course, we couldn't. it's been postponed to this time next year.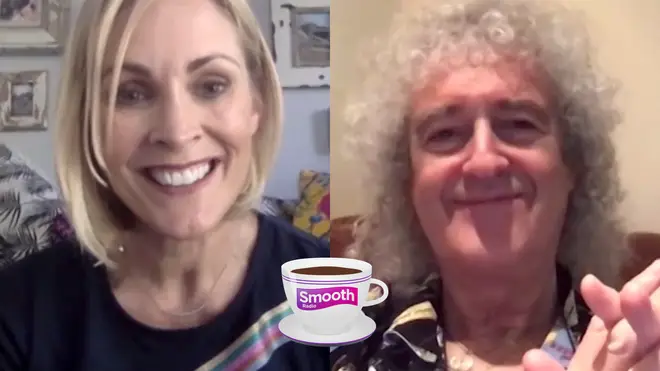 "And, well, let's just hope. Fingers crossed that we can actually do that. I don't know when it's going to be wise to get a large number of people in a confined space. The O2 – what is it, 1,500 people? It's a large space, but it is a space.
"And I don't know if that's going to be healthy. I think someone's going to have to take a view: if we don't have a vaccine by then, I don't know what the healthy implications of that are. So we're hoping. We're hoping against hope that we can be out there this time next year. And I guess it's in the lap of the Gods."
Brian explained how music has helped him during the difficult period of lockdown, saying: "One of the things I've done in the last couple of weeks is to go into my old record collection.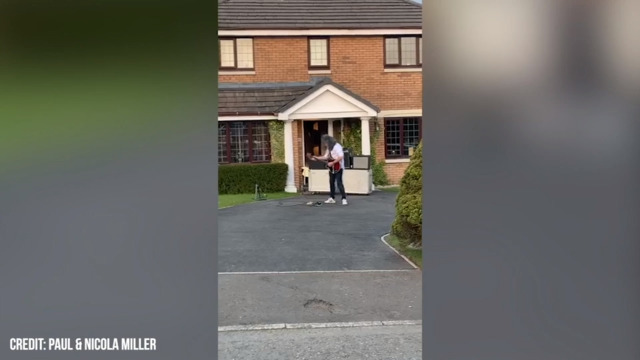 Glasgow Man Entertains Neighbours With Impressive Brian May Impersonation From His Garden
"This is thanks to my lovely daughter who got me a whole new cabinet for my LPs and singles from the day when I was a kid. And so I'm working through all the things that inspired me when I was a kid and I think made me want to be what I am today – a musician. And that's fascinating. I'm finding it very inspiring.
"So, I've been listening to Lonnie Donegan, Connie Francis, Little Richard – all the things which are in me and made me want to be a musician, and made me want to reach out to people, in the same way that those people reached out to me. So that's what I'm doing. Music is good for me, definitely."
Brian was speaking to promote his new charity single 'Get Up' with King's Daughters, which is out now.