Smooth's Virtual Coffee Break: Tony Hadley quashes Spandau Ballet reunion rumours
29 April 2020, 06:00 | Updated: 29 April 2020, 12:19
Smooth's Virtual Coffee Break: Tony Hadley - full interview
As lockdown continues, Smooth Radio's Jenni Falconer is launching Jenni's Virtual Coffee Break. The Smooth Breakfast host is encouraging listeners to grab a beverage and join her as she chats with some of the nation's best-loved music artists and celebs.
Jenni will be taking a peek inside their homes to find out how they're coping with lockdown, as well as catching up on all their latest news.
The first chat in her series is with singer-songwriter and former lead singer of Spandau Ballet, Tony Hadley.
Jenni finds out how Joe Wicks is keeping him healthy, how the dog shears could be used to cut Tony's hair, plus he opens up about the split from Spandau Ballet and casts doubt over a possible reunion.
Smooth's Jenni Falconer said: "Spandau Ballet were such a huge band with so many iconic songs that we all know and love, so it was great to have the chance to sit down for a virtual cuppa with Tony Hadley and find out how he's coping at this time of self-isolation and social distancing.
"He's such a great guy to chat to and is very open. We could have carried on all day!"
Watch the full interview above.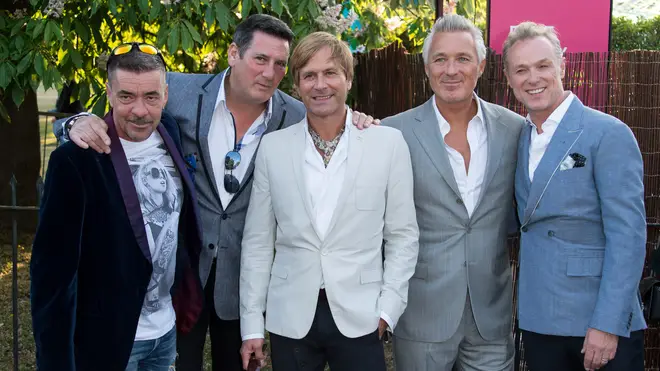 When asked by Jenni if Tony could ever see himself returning to Spandau Ballet after leaving the band a couple of years ago, he said: "You know what? I think the whole thing is really sad. I've never said it publicly, and I probably never will say exactly why I left.
"It just got to the point where I couldn't do it anymore – you know, for whatever reason. It just all went too far.
"As I've said, I didn't resign from a band like Spandau Ballet— because we had two tours together. I thought we were getting on alright, actually. You don't resign because someone puts sugar in your tea or something, you know, or gave you a goat's cheese pastry or something! I hate goat's cheese.
"You resign from a band like Spandau because of something very, very specific. And I think some of the fans saw Ross William Wild, who was my replacement for a while – I think they saw how he was treated. And I think it was like, 'Ooh. OK. Maybe there's more this than meets the eye.'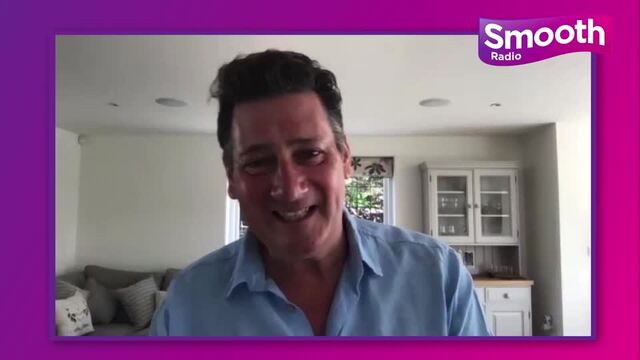 Tony Hadley quashes Spandau Ballet reunion rumours
"Because I think over the time, I've been blamed for a lot of what's gone on with Spandau. It's because of 'Tony's ego' or something like that. And it's never to do with ego. It's always to do with politics."
He continued: "I'm really happy doing what I do at the moment – nothing! I love my band. We get on so well. We're all friends. We've got young kids together as well, so that's great. And working on the new album – we've got two singles ready to go already. So we're quite excited, yeah."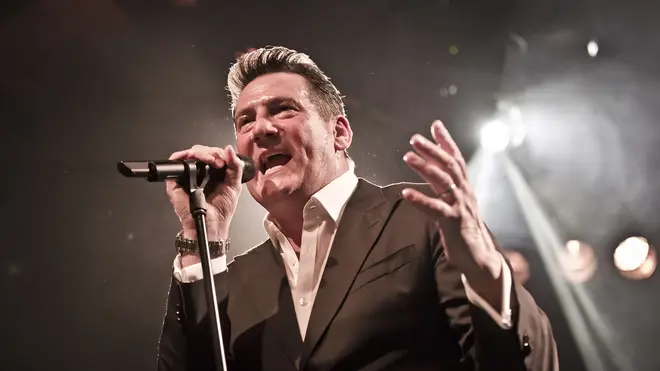 Tony also opened up about how he was dealing with lockdown, and how he and his family - wife Alison and two daughters Zara and Genevieve - have been working out alongside millions of others each morning with Joe Wicks.
"Every morning, 9 o'clock," he said. "We all get our gym stuff. I missed one, and I feel really good. Plus I've been doing a lot of gardening, a bit of DIY-y stuff, and things like that. And lots of walks.
"We're lucky where we live, because we can literally just walk through a stile, and we're into green fields. So we're really, really lucky where we live. My mum, for instance, she's in a two-bedroom flat in Islington, and she's on her own. And that's kind of difficult."
Come back to SmoothRadio.com for more of Jenni's Coffee Break chats with other famous faces very soon!