Spandau Ballet have their first TV interview with new frontman - video
22 August 2018, 14:57
Tony Hadley's replacement Ross William Wild was introduced to the nation today (August 22).
Spandau Ballet kicked off their new era sans-Tony for the first time on This Morning, where they chatted about their new "energetic" dynamic, and how Tony's exit was never going to be the end for them.
Ross replaced Tony earlier this year, and despite him being younger than 'Gold', he said that he won't let his age get in the way of an exciting opportunity.
When asked if he found his new role "intimidating", Ross said: "Absolutely, they've got a legacy and it's a responsibility of mine to pay homage to that legacy, but also [to] do it my own way."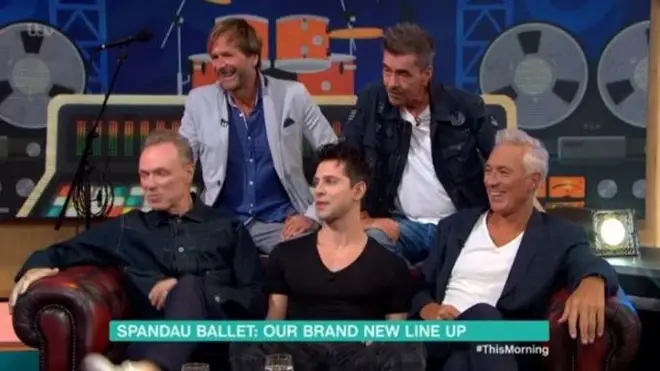 Gary Kemp said of his new bandmate: "Not only has he got the chops and he's got his individual voice, but it's really important that we found someone that actually fits in with the band... There's some kind of chemistry there."
But what about Tony?
"We just wish him well," Martin Kemp said. "He wanted to stop and we wanted to carry on... Me carrying on with Spandau was a no-brainer."