Freddie Mercury's banned 'Living On My Own' video has been remastered in HD
7 October 2019, 11:13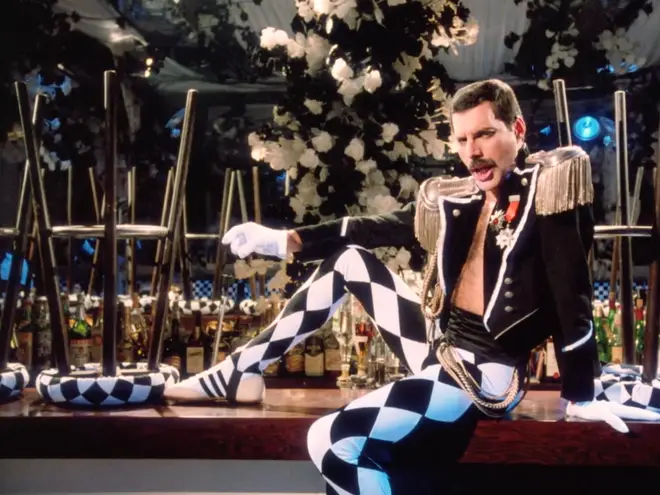 Freddie Mercury's 'Living On My Own' promotional video from 1985 has been remastered and re-released in high definition.
Freddie Mercury - Living On My Own (Official Video Remastered 4K)
The video was banned at the time, but has now been recreated from the original film rushes and the new audio mix.
The new release has been remastered in 4K to tie in with the October 11 release of his solo box set Never Boring.
Filmed at Freddie's 39th birthday in 1985 in Munich, the video depicted Freddie's extravagant party.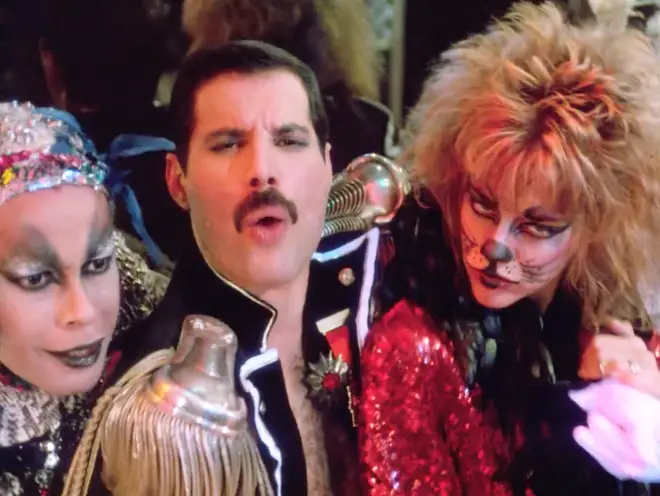 The production took place in Germany as Freddie was living there at the time while he recorded Mr. Bad Guy at Musicland Studios.
Freddie's party was held at at Munich's Mrs. Henderson transvestite club where 300 guests were in attendance.
The singer's dress code for the event was black and white drag, with guests including Mary Austin, Boy George, Steve Strange, Jim Hutton, Brian May, former manager John Reid, Freddie and Queen's manager Jim Beach.
It was event revealed that paparazzi photographer Richard Young dressed in full drag to take the party photos.
Shot on a revolving, ceiling-mounted 35mm camera by Austrian director Rudi Dolezal, the finished video was viewed by record company boss Walter Yetnikov.
Walter banned the video due to its "perceived promiscuity", with the single only placing at number 50 in the charts.
When EMI's No More Brothers remix of 'Living On My Own' was released in 1993 after Freddie's death, the single reached number one.