Queen and Adam Lambert are releasing a new documentary movie 'The Show Must Go On'
26 February 2019, 16:29 | Updated: 26 January 2021, 17:16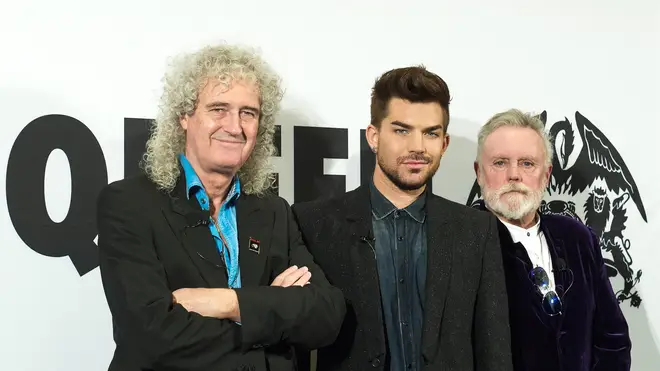 The exciting new film will be released this April.
Queen and Adam Lambert have announced a brand new film titled The Show Must Go On.
The new documentary will show the band's continued success of their collaboration with former American Idol star Adam Lambert.
Following on from their performance at the Oscars on Sunday night (February 24), the band revealed that the documentary will air on ABC in the US in April.
The two-hour film will feature behind-the-scenes concert footage, dating back to their first shows as a new trio in 2011.
It will also focus on Lambert's career since he debuted with Queen on American Idol in 2009, and will feature a series of interviews with Bohemian Rhapsody star Rami Malek, drummer Roger Taylor and guitarist Brian May.
The new Queen film comes after Rami Malek won the Best Actor Oscar for his portrayal of Freddie Mercury in Bohemian Rhapsody.
Praising Mercury in his speech, Malek said: "The fact that I'm celebrating him and this story with you tonight is proof that we're longing for stories like this. I'm the son of immigrants from Egypt. I'm a first generation American.
"But my story is being written right now and I could not be more grateful to each and every one of you and everyone who believed in me."