Roger Taylor facts: Queen drummer's age, wife, children and songs revealed
4 June 2022, 15:40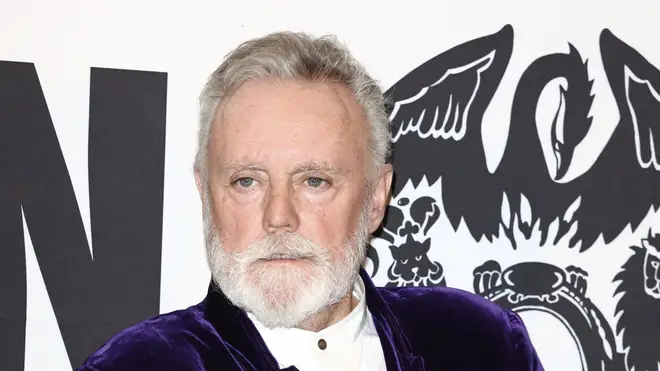 It's relatively rare for a drummer to become something of a household name, but Roger Taylor managed it.
Not to be confused with Duran Duran's drummer of the same name, the Queen musician is still rocking with longtime bandmate Brian May to this day.
Here are all the important facts about Roger Taylor every fan should know:
How old is Roger Taylor?

Roger Taylor was born on July 26, 1949. He celebrated his 72nd birthday in 2021.

He was born in King's Lynn in Norfolk.

Who is Roger Taylor's wife?

Picture: PA

In 1977, Roger Taylor began dating Dominique Beyrand. Despite their relationship breaking down in 1988, they decided to marry in order to protect their children's interests in the future.

Roger Taylor remarried in 2010, to his partner of six years Sarina Potgieter (above).

How many children does Roger Taylor have?

Roger Taylor with his family in 2008 (left to right: Lily, Lola, Sarina and Rufus). Picture: Getty

With his first wife, Taylor has two children: Felix Luther and Rory Eleanor.

While married, he began seeing Debbie Leng (who can be seen in Queen's 'Breakthru' video), and they had three children: Rufus Tiger (a drummer for The Darkness and a touring musician for Queen + Adam Lambert), Tiger Lily and Lola Daisy May.

What Queen songs did Roger Taylor write?

Queen - Radio Ga Ga (Official Video)

Roger Taylor wrote many of Queen's hits, including:

- Radio Ga Ga
- A Kind of Magic
- Heaven for Everyone
- The Invisible Man
- Breakthru
- Innuendo
- These Are the Days of Our Lives

How many solo albums has Roger Taylor released?

Roger Taylor - Journey's End (Full Length Version)

Roger Taylor has released five solo albums from 1981 to 2013. His most recent was 2013's Fun on Earth.

His biggest solo hit was 1994's 'Nazis', which reached number 22 in the UK.

He has also been a member of The Cross, who released three albums from 1988 to 1991.

What is Roger Taylor's net worth?

According to The Sunday Times Rich List, Roger Taylor was worth £80 million ($127 million) as of 2011.