Tony Hadley facts: Singer's age, wife, children, height and more revealed
29 December 2021, 11:16 | Updated: 19 January 2022, 16:48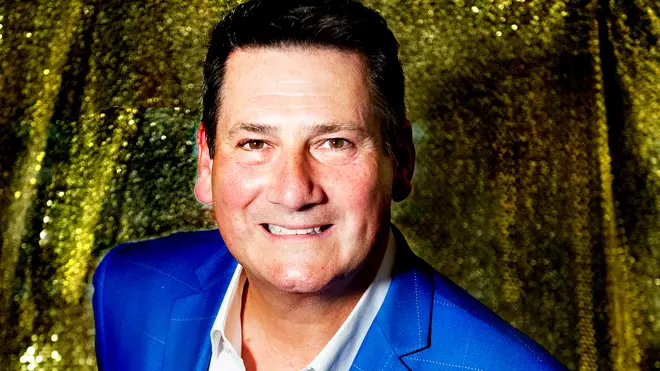 Tony Hadley has one of the most recognisable voices of the 1980s.
Thanks to his time with former band Spandau Ballet, Tony is one of the most beloved singers of his generation.
Tony celebrates his 40th anniversary in 2022, and he continues to entertain fans around the world.
Here are all the important facts every fan should know about the talented singer:
How old is Tony Hadley and where is he from?

Tony Hadley quashes Spandau Ballet reunion rumours

Tony Hadley was born on June 2, 1960. He celebrated his 61st birthday in 2021.

He was the first of three children (he also has a sister, Lee, and a brother, Steve), to parents Patrick Hadley, an electrical engineer for the Daily Mail, and mother Josephine, a local health authority employee.

Is Tony Hadley married?

Tony Hadley with wife Alison in 2015. Picture: Getty

Tony Hadley divorced his first wife Leonie Lawson in 2003 after 20 years of marriage.

He married his second wife Alison Evers in July 2009.

How many children does Tony Hadley have?

Tony Hadley with his two younger children in 2016. Picture: Getty

Tony Hadley is the father of five children: Thomas, Toni and Mackenzie with his first wife, Leonie, and Zara (born December 2006) and Genevieve (born February 2012) with second wife Alison.

How tall is Tony Hadley?

Tony Hadley is around 6ft 3in (190.5cm).

Why did Tony Hadley quit Spandau Ballet?

Spandau Ballet in 1983. Picture: Getty

In July 2017, Tony Hadley released a brief statement saying he was no longer part of Spandau Ballet, but didn't elaborate on exactly why.

A statement from Tony Hadley :- I am no longer a member of the band Spandau Ballet & will not be performing with the band in the future. pic.twitter.com/KcuNGTtSFn

— Tony Hadley (@TheTonyHadley) July 3, 2017

Spandau Ballet later admitted that, although Tony's departure was "frustrating", they are treating it as a "new chapter" for them.

They famously split in 1990 due to a row over royalties, but eventually reunited in 2009 for a huge reunion tour and new album.