Joanna Lumley facts: TV legend's age, husband, children, career and more revealed
5 May 2023, 14:25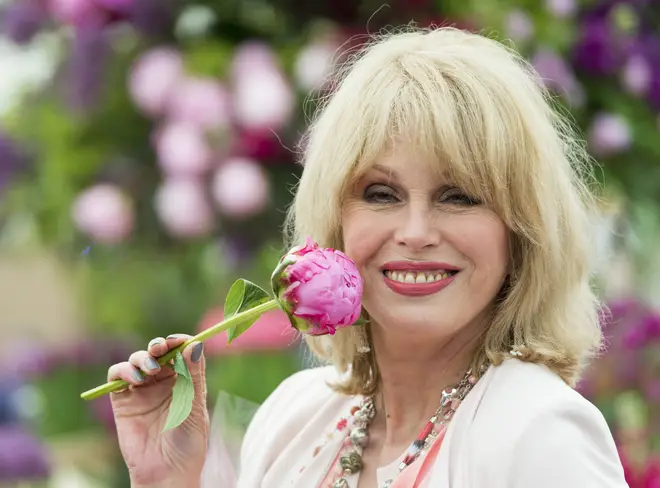 Joanna Lumley is one of the UK's most beloved national treasures.
From Absolutely Fabulous to The New Avengers to simply being an amazing person, Joanna Lumley is a true British icon.
Here are all the important facts about Joanna that every fan should know:
Joanna Lumley age: How old is she?

Joanna Lumley was born on May 1, 1946 in Kashmir, India.

She celebrated her 77th birthday in 2023.

What are Joanna Lumley's most famous roles?

The Best Patsy Stone Moments Ab-Fab Absolutely Fabulous Part 1

Joanna Lumley has won two BAFTA TV Awards for her role as Patsy Stone in the sitcom Absolutely Fabulous opposite creator Jennifer Saunders.

She was nominated for the 2011 Tony Award for Best Featured Actress in a Play for the Broadway revival of La Bête. In 2017, she was honoured with the BAFTA Fellowship award.

Some of her other roles include The New Avengers, Sapphire & Steel, Sensitive Skin, Jam & Jerusalem, as a Bond girl in On Her Majesty's Secret Service, Trail of the Pink Panther, James and the Giant Peach, Ella Enchanted, and The Wolf of Wall Street.

Joanna Lumley husband: Who is she married to?

Joanna Lumley and Stephen Barlow.

Picture: Getty

Joanna Lumley was briefly married to actor Jeremy Lloyd during 1970, but their marriage was dissolved with a no-fault divorce after a few months.

In 1986, she married conductor Stephen Barlow, and they now live in London together.

Joanna Lumley son: How many children does she have?

Joanna and James Lumley in 1981.

Picture: Rex

Joanna Lumley's only child, James, was born in 1967.

James Lumley's father is the photographer Michael Claydon. James has two daughters: Alice and Emily.

Who were Joanna Lumley's parents?

Joanna Lamond Lumley was born in Srinagar, Jammu and Kashmir, British India, to English mother Thyra Beatrice Rose (née Weir) and Scottish-English father, Major James Rutherford Lumley.

Her father had been born in Lahore, Pakistan and served as an officer in the British Indian Army's 6th Queen Elizabeth's Own Gurkha Rifles. Her parents married in 1941.

What activism has Joanna Lumley been involved in?

Joanna Lumley and Gordon Brown.

Picture: Getty

Lumley is an advocate and human rights activist for Survival International and the Gurkha Justice Campaign.

In 2008, Lumley became the public face of a campaign to provide all Nepalese-origin Gurkha veterans who served in the British Army before 1997 the right to settle in Britain. Lumley led a large group including Gurkhas from Parliament Square to 10 Downing Street with a petition signed by 250,000 people.

In May of the following year, Prime Minister Gordon Brown and Home Secretary Jacqui Smith announced that all Gurkha veterans who had served four years or more in the British Army before 1997 would be allowed to settle in Britain.

As a result of her campaigning skills, there were calls for Lumley to stand as a Member of Parliament at the next general election. However, she dismissed the chances of this ever happening

She also supports charities and animal welfare groups, such as Compassion in World Farming and Vegetarians' International Voice for Animals. She is also a patron of the Farm Animal Sanctuary, and is known as 'daughter of Nepal' in Nepal.