Mamma Mia 2 review: The ABBA musical sequel is Superb Trouperb
18 July 2018, 10:33
Mamma Mia! Here We Go Again hits UK cinemas on Friday (July 18), and everyone is ready to have the time of their lives once again.
Smooth presenter Paul Phear got a sneak peak of the ABBA musical sequel before its official release, and he's given his view on the movie:
When I read reviews I normally skip to the last sentence for the verdict then come back to the beginning. So to save you that trouble here's the news on Mamma Mia! Here We Go Again - don't worry, it's even better than the first one.
Read on if you want more - and I promise no spoilers!
The story goes back to Donna's adventurous few days after graduating when she travels to that sunny Greek Isle via Paris. We meet younger versions of her three lovers, her sidekicks the Dynamos and the old farmhouse that her daughter Sophie has transformed into a boutique hotel for millionaires.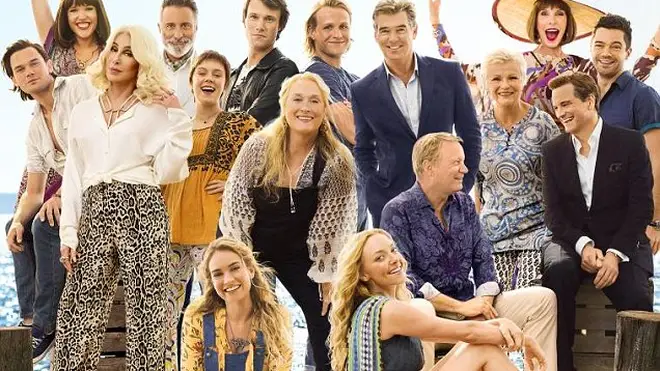 A sudden storm ruins plans for the grand opening night, but somehow it all comes together for another spectacular song and dance finalé.
In this sequel/prequel the songs seem to fit more naturally and there are some lesser known Benny Andersson and Bjorn Ulvaeus compositions that move the story forward. Smooth favourite 'One of Us' is particularly well used in a transatlantic phone call.
The final scene is beautifully directed and we the audience were all swallowing hard and reaching for crumpled up tissues.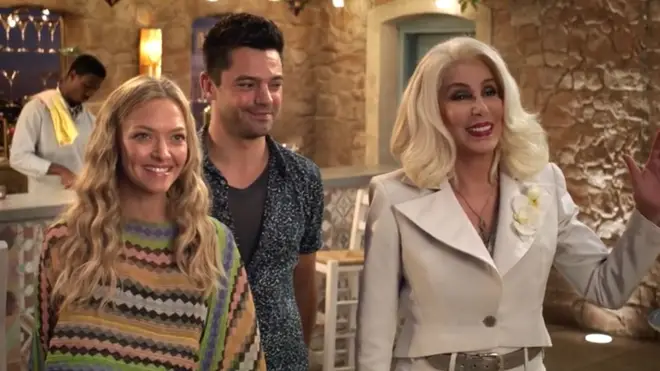 As you've probably heard Cher pops up as a scene stealing Grandma, but this film belongs to Lily James as young Donna who lights up every frame she's in.
It's sunny, joyful, and has a wonderful mix of youthful optimism and nostalgia for opportunities and times passed by.
I want to see it again on Friday when it comes out, and if you've skipped here for the final 'verdict' - don't worry, Mamma Mia 2 is even better than the first one and is the perfect escapist summer movie.
Superb Trouperb!