Michael Jackson and Lisa Marie Presley's whirlwind romance explained
13 January 2023, 14:38 | Updated: 17 March 2023, 10:23
It was a celebrity couple that both bedazzled and baffled many in equal measure.
When Michael Jackson and Lisa Marie Presley announced they were getting married in 1994, some people couldn't quite believe it.
The King of Pop coupled up with the daughter of the King of Rock 'n' Roll, Elvis Presley. A celebrity match written in the stars?
On paper, it seems like a great celebrity fit, but the reality of their brief (and slightly bizarre) marriage stunned fans from both Jackson and Presley's camps.
When the worlds of Neverland and Graceland came together, it truly shocked the world.
"My married name is Mrs Lisa Marie Presley-Jackson", Elvis' only daughter announced in a press statement shortly after the pair consummated their vows.
"My marriage to Michael Jackson took place in a private ceremony outside the United States weeks ago. I am very much in love with Michael."
"I dedicate my life to being his wife. I understand and support him. We both look forward to raising a family."
As history told us, it didn't quite turn out that way. That said, let's take a look inside Michael Jackson and Lisa Marie Presley's whirlwind marriage.
When did Michael Jackson and Lisa Marie Presley meet?
Michael and Lisa Marie actually sort of knew each other long before they ever became involved romantically.
In fact, Lisa Marie first saw Michael perform with The Jackson 5 when she was just 7 years old in 1975.
Although she was a decade younger than Michael at the time, Lisa Marie was reportedly incredibly fond of the blossoming teenage pop star.
The pair would briefly meet after the performance, but despite Lisa's infatuation, they wouldn't establish a genuine connection until nearly two decades later.
When did Lisa Marie Presley begin her relationship with Michael Jackson?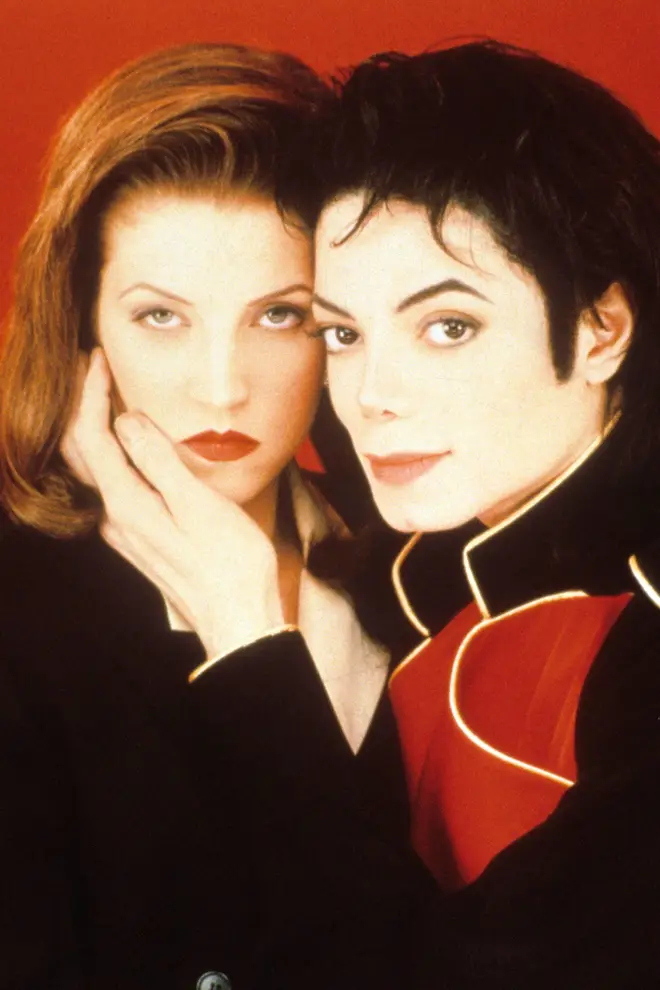 After knowing each other vaguely from each other's celebrity circles, Lisa Marie and Michael reconnected during a mutual friend's dinner party.
Having both been brought up in intense showbiz environments, they hit it off, and soon after began confiding in one another over telephone conversations.
Lisa Marie was in the midst of relationship troubles with her marriage to Danny Keough, with whom she shares two children: Riley and Benjamin.
As their bond grew, Michael reportedly asked Presley (who was still married to her husband at the time) if she'd marry him.
"If I asked you to marry me, would you do it?" he reportedly said to her, in which she immediately replied: "I would do it."
How long were Michael Jackson and Lisa Marie Presley married for?
Michael Jackson - You Are Not Alone (Official Video)
After Michael's proposal, Lisa Marie divorced her then-husband Danny Keough in May of 1994. Less than a month later, she married Michael.
The new celebrity couple enjoyed trips to Vegas and Florida before eventually flying to Dominican Republic, where they married in a secret Caribbean getaway.
Their marriage vows were confirmed just 20 days after Lisa Marie finalised her divorce, the definition of a whirlwind romance.
The pair became the talk of the showbiz world, regularly being seen in public together at various events and functions to proclaim their love for one another.
But despite their affection for one another, their marriage would only last 18 months.
Michael was suffering from addiction to painkillers prescribed to him a decade earlier for second-degree burns he suffered in a fire on the set of a Pepsi commercial.
Lisa Marie was too familiar with substance abuse and the fallout, having dealt with her father's problems and his enablers for the years leading to his premature death.
She later stated: "I had to make the decision to walk because I saw the drugs and doctors were coming in and they scared me and that put me back into what I went through with my father and that ended it."
"He had to make a decision," she continued – "was it the drugs and the vampires or me? And he pushed me away."
The couple announced their split in December 1995, with Lisa Marie filing for divorce the following month which was finalised in August 1996.
Was their relationship real or just for the cameras?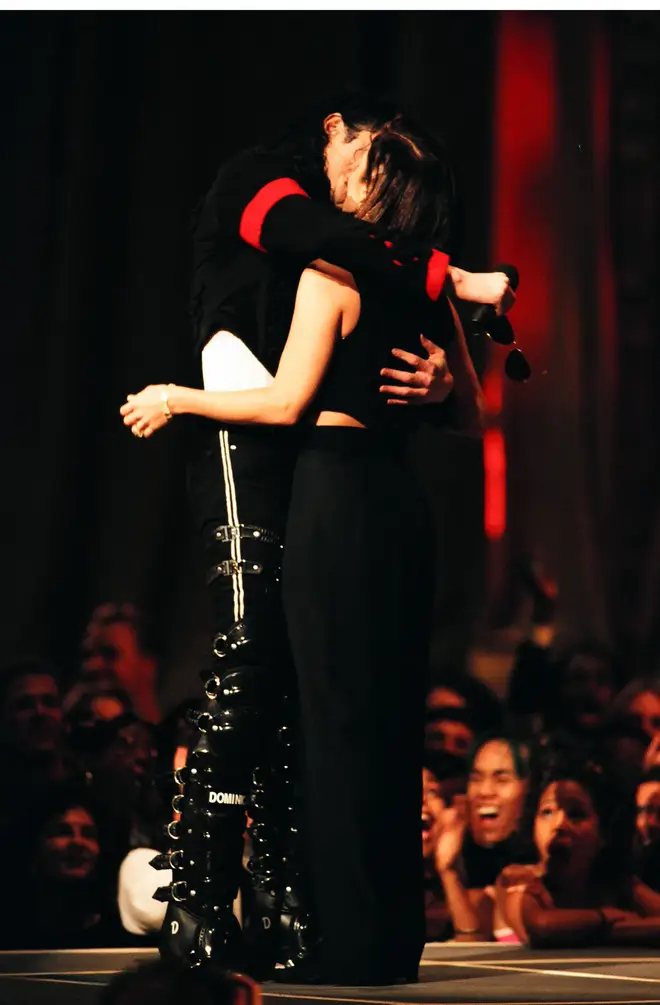 Most people were incredibly sceptical about Michael and Lisa Marie's marriage, in regards to whether or not it was real or just a publicity stunt for the cameras.
In 1993, Michael was facing allegations of sexual abuse of a minor, allegations which he vehemently denied.
Having reached a settlement with the child's family, Michael soon after proposed to Lisa Marie which people presumed was a way for Michael to distract the media's attention.
Because of the public's initial shock at their marriage, it seemed as though Michael was keen to prove his love for Lisa Marie was legitimate.
This resulted in some awkward displays of public affection, most notably when he snogged Presley at the MTV Video Music Awards in 1994 after telling the audience "nobody thought this would last." Lisa Marie was reportedly embarrassed by his behaviour.
Lisa Marie has always remained adamant their love was genuine however, revealing in the now-famous interview with Oprah Winfrey in 2010: "I loved taking care of him … It was the highest point in my life."
"When things were going really well, and he and I were united … It was a very profound time of my life."
Did Michael Jackson and Lisa Marie Presley remain friends after their divorce?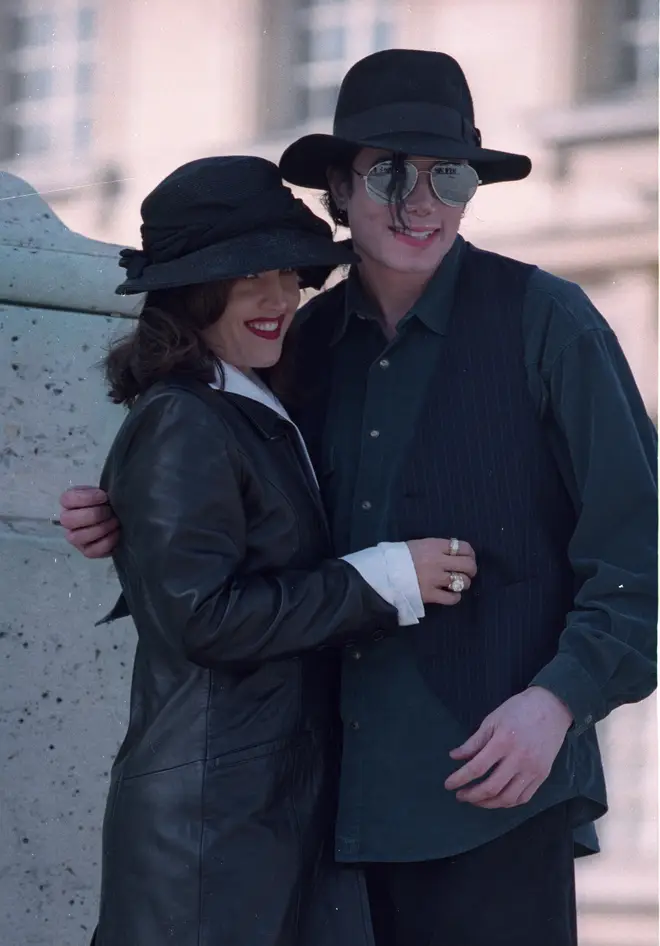 After their divorce, Michael and Lisa Marie remained incredibly close and very nearly got back together.
She revealed to Oprah that they "spent four more years after we divorced, getting back together and breaking up, talking about getting back together and breaking up."
"He and I were still … I was flying all over the world still with him for years to follow."
They became estranged in 2001, but in 2005 Michael reached out again seeking answers from Presley sounding somewhat erratic.
"He asked if I still loved him and we went into a whole thing about that and I told him I was indifferent and he didn't like that word and he cried."
"Then the final part of the conversation was him telling me that he felt that someone was going to try to kill him to get a hold of his catalogue and his estate."
Although they may've ended on strange terms, there was clearly a lot of affection for each other still, with Lisa Marie attending Jackson's funeral after his death in 2009.