When Michael Jackson did 'normal' shop in deserted supermarket with friends dressed as staff: 'It was my dream'
15 February 2023, 15:45
It was Michael Jackson's great wish to do a food shop and 'put things in a basket like everyone else'.
Michael Jackson's friend once shut down a whole shopping mall in Florida so the superstar could experience what it was like to shop in a supermarket.
The 'Thriller' singer had never shopped in a supermarket or put things in a basket, and was desperate to experience normal life 'like everyone else'.
The shopping mall was closed to the public and friends and family of the star dressed up as members of staff and other shoppers in a bid to give Michael Jackson the most realistic experience possible.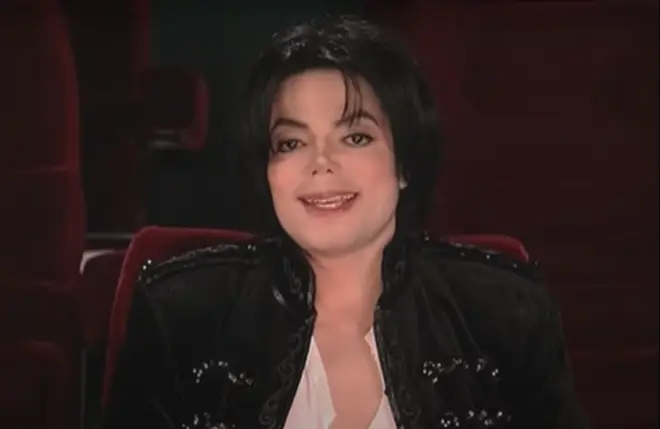 The extraordinary moment was filmed by the star's friends and was published on the show Michael Jackson's Private Home Movies, on Fox in 2003.
The video is accompanied by the superstar explaining why he wanted to shop, and how it was so important to him to experience normal life – something that had alluded him for most of his life.
"It's my dream to go into a supermarket and just shop. Just be like everybody else and put things in a basket. Because I can't do it," Michael Jackson began.
"Because when I try to do it, people crowd around me - they want autographs and for me to sign things and to take pictures.
"That's why I love disguises so much, I can sit on a bench at Disneyland and see what people really do and talk about - but when they see it's Michael Jackson they change, and I don't see the real thing. And I want to see the real world and what it's like and it's really difficult."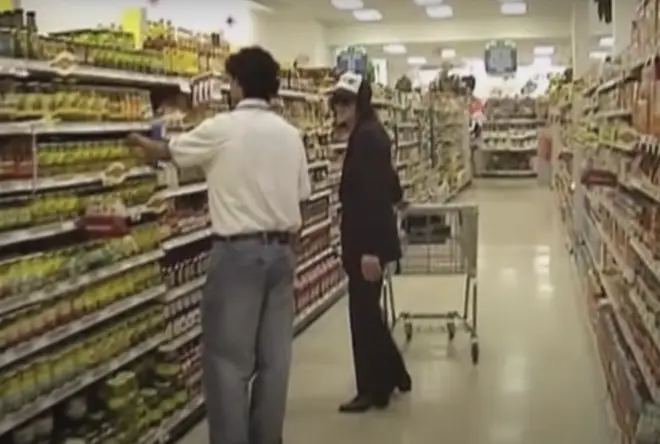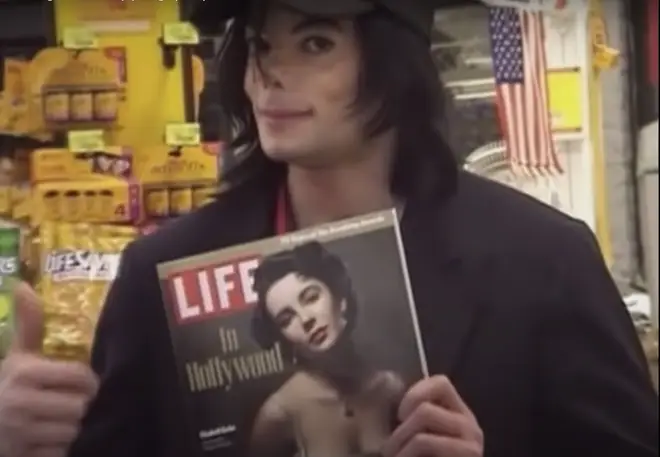 We then see footage of MJ walking around a quiet supermarket with a trolley, as the star begins to explain his extraordinary shopping expedition.
"So a good friend of mine who own this mall, he had them close the whole shopping mall and he had people in there that I knew, pretending as if they were shopping. So it felt like it was a real environment," he revealed.
"My cousins dressed like they were bag boys, and I went shopping. It was great. They planned everything, right down to the music," he says, as 'Billie Jean' played in a supermarket pan-pipe style can be heard in the background.
The footage then shows Michael talking with his cousin who is dressed in a staff uniform and stacking shelves.
"It was a lot of fun. It gave me a chance to see, in my way, kind of what the real world is like – even thought it wasn't the real thing.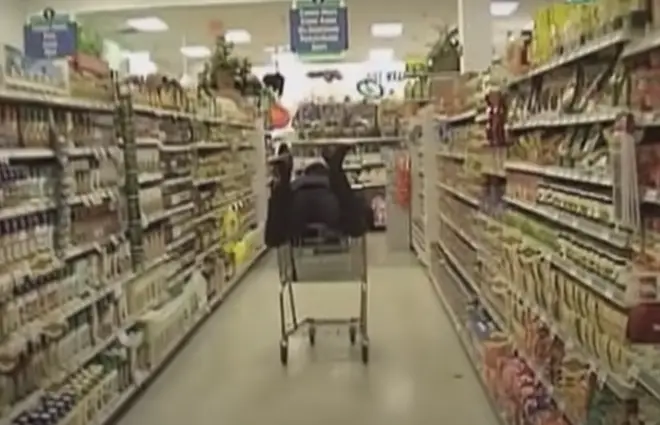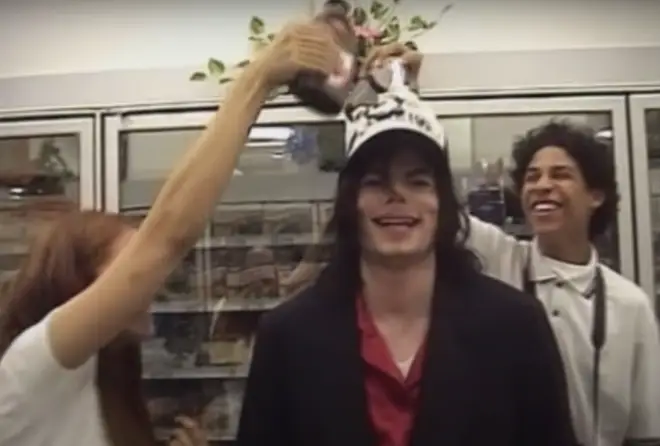 Michael Jackson goes shopping (HD)
"Eventually I started recognising people, like the woman in the blonde wig is my nanny," he says, as the video shows Michael laughing with an elaborately dressed blonde woman in the aisles.
"Even Elizabeth Taylor was he there," he jokes. "She was on the cover of this magazine," he says as footage shows MJ holding up a copy of Life featuring his friend.
As the video goes on, Michael becomes clearly more and more at ease as he can be seen trying on yellow washing-up gloves and riding down the aisle on his shopping cart.
Soon his friends and family join in with his jovial mood, gently poking fun at the superstar on his first trip to the supermarket.
"Everybody was messing with me, trying to steal my cart," Michael then says, as the video then cuts to Michael playing around with his friends.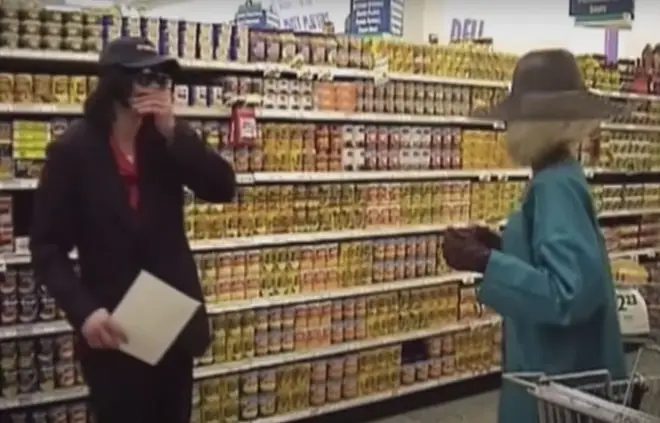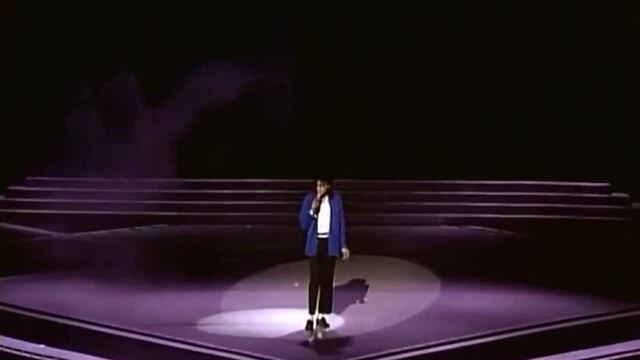 Michael Jackson - 'Man in the Mirror'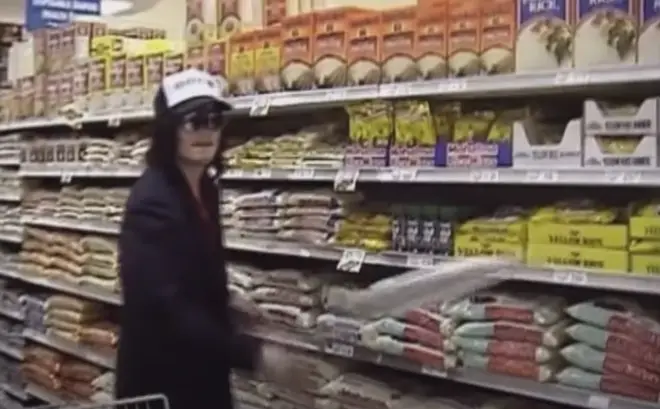 From hiding his shopping trolley, to playing frisbee with tin foil and them putting whipped cream and chocolate sauce on his baseball hat – the superstar is clearly at ease and having a great time with the trusted group.
"It was like being at Disneyland, in my opinion," Michael Jackson said wistfully at the end of the interview.
"Because I got to do something I usually don't get to do."