Lisa Marie Presley, daughter of Elvis, dies aged 54
13 January 2023, 07:52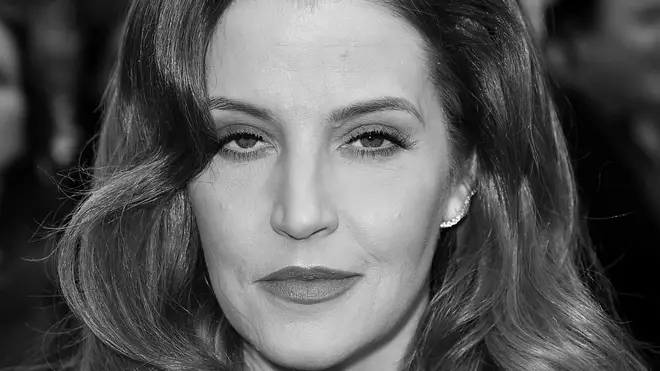 Lisa Marie was rushed to hospital on Thursday night after suffering a suspected cardiac arrest.
Lisa Marie Presley, singer and the only daughter of Elvis, has died aged 54.
Presley had been rushed to hospital earlier on Thursday after she was found unresponsive at her home in Calabasas, California, sources told American news website TMZ.
Her mother, Priscilla Presley, said: "It is with a heavy heart that I must share the devastating news that my beautiful daughter Lisa Marie has left us.
"She was the most passionate, strong and loving woman I have ever known."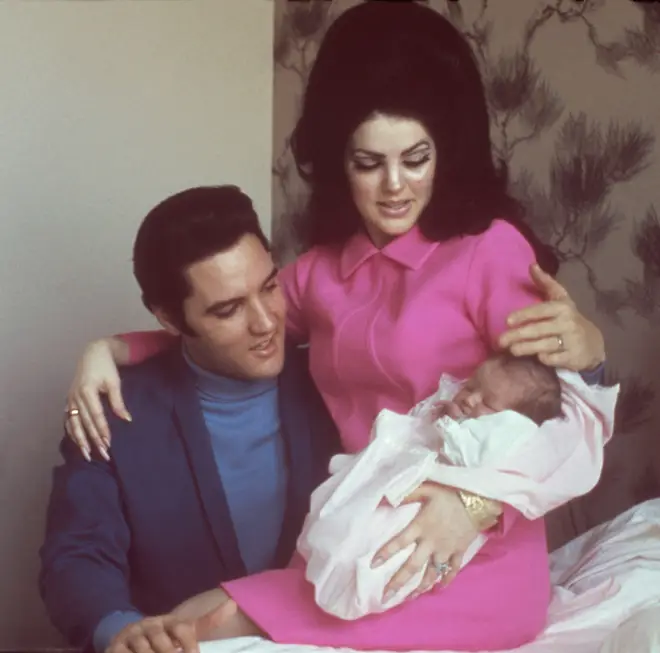 Priscilla said: "We ask for privacy as we try to deal with this profound loss."
The 77-year-old did not confirm the cause of her daughter's death.
Lisa Marie was the only child of the King of Rock and Roll and was the sole heir to her father's estate.
Tributes began pouring in after the star's death was reported.
"We are heartbroken over the loss of Lisa Marie Presley. Absolutely broken…" Tom Hanks wrote.
Taking to his Instagram, John Travolta said: "Lisa baby girl, I'm so sorry. I'll miss you but I know I'll see you again. My love and heart goes out to Riley, Priscilla, Harper and Finley."
The Beach Boys' Brian Wilson said: "It's hard to take when someone so young and full of life passes on. I feel so bad about Lisa Marie and I wish the best for her children and her family. Love & Mercy, Brian."
Marie Osmond wrote that her "heart aches" for Lisa Marie's children and her mother Priscilla.
She added: "While death stings for those of us who are left behind, I'm sure that being reunited with her son and dad is absolutely glorious."
Pink shared a photograph of the pair on Instagram, writing: "Oh, this one hurts my heart. Lisa Marie, you were one of a kind.
"My heart breaks for you and your beautiful family and your children. The world lost a rare gem today. May your soul rest in peace, friend."
Oscar-winning actress Marlee Matlin wrote: "I had the chance to know Cilla Presley when I was on Dancing With the Stars and as a mother, I can't imagine the pain she must be going through with the untimely passing of Lisa Marie."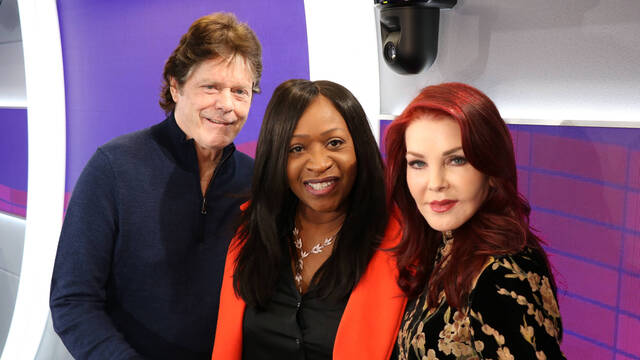 Priscilla Presley and Jerry Schilling interview with Angie Greaves
Born in 1968, Lisa Marie followed her father's footsteps into music. She released three albums, including her 2003 debut which received positive reviews.
She was also famously married to pop icon Michael Jackson, actor Nicolas Cage, and musicians Danny Keough and Michael Lockwood.
She had four children, including the actress Riley Keough. Her son, Benjamin Keough, killed himself in 2020.