Michael Caine: Hollywood legend's wife, children, age, biggest films and more facts
15 April 2020, 17:17 | Updated: 15 April 2020, 17:21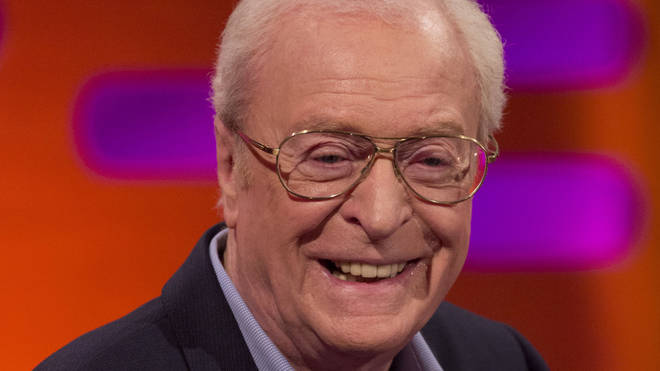 You don't get national treasures much bigger than Sir Michael Caine.
The legendary actor has been one of the most hardworking actors for decades, ever since he first found fame in 1964's iconic film Zulu.
Over 50 years later, and he's still filling cinemas and remains as much-loved as ever around the world.
Here are just a handful of interesting facts about Sir Michael every fan should know:
What are Michael Caine's biggest films?

We'd be here all day if we listed every single Michael Caine movie, but here's just a few notable roles:

- Zulu
- The Ipcress File
- Alfie
- The Italian Job
- Get Carter
- Sleuth
- The Man Who Would Be King
- A Bridge Too Far
- Educating Rita
- Hannah and Her Sisters
- The Muppet Christmas Carol
- Little Voice
- The Cider House Rules
- The Dark Knight Trilogy
- The Prestige
- Inception
- Children of Men

As of 2018, Michael Caine is the 18th highest-grossing actor of all time.

Michael Caine age: How old is he?

Michael Caine was born on March 14, 1933. He celebrated his 87th birthday in 2020.

His birth name was Maurice Joseph Micklewhite, and he was born in St Olave's Hospital in Rotherhithe, London.

His father, Maurice Joseph Micklewhite Sr, was a fish market porter, and his mother, Ellen Frances Marie Burchell, was a cook and charwoman. His father had Irish Traveller ancestry and was a Catholic, though Michael was brought up in his mother's Protestant religion.

He had an elder maternal half-brother named David William Burchell, and a younger full brother, Stanley Micklewhite.

During the Second World War, he was evacuated to North Runcton near King's Lynn in Norfolk. After the war, the family were rehoused in Marshall Gardens at the Elephant and Castle in a prefabricated house made in Canada.

Michael Caine wife: Is he married and how many children does he have?

Michael Caine with daughter Natasha (L), wife Shakira and daughter Dominique (R) in 2000.

Picture: PA

Michael Caine has been married to actress and model Shakira Baksh since January 1973.

They met after Michael saw her in a Maxwell House coffee advert, and a friend gave him her telephone number. He called her every day for ten days until she finally agreed to a date.

They have one daughter together, Natasha Haleema.

Previously, Michael was married to actress Patricia Haines from 1955 to 1962. They also have a daughter, Dominique.

Where did his 'not many people know that' catchphrase come from?

We all love a Michael Caine impression. Most impressions include the catchphrase "Not a lot of people know that" or some kind of variation.

The catchphrase came from Caine's apparent habit of telling people obscure or "interesting facts". Peter Sellers arguably coined the phrase when he appeared on Parkinson in 1972: "Not many people know that. This is my Michael Caine impression. You see, Mike's always quoting from the Guinness Book of Records.

"At the drop of a hat he'll trot one out. 'Did you know that it takes a man in a tweed suit five-and-a-half seconds to fall from the top of Big Ben to the ground?' Now there's not many people who know that!"

Speaking to Michael Parkinson himself in 2007, Caine said: "I can do it. 'Hello. My name is Michael Caine. Not many people know that.' I sound like a bloody moron. You know where they've got me now? On birthday cards.

"'It's your birthday today. Not many people know that'. Now they've got me on Satellite navigation. It's me going, 'take the second turn on the right, and you'll wind up right in the s***.'"