Olly Murs: What are his biggest songs, who is his girlfriend and all the big facts
29 March 2019, 14:00 | Updated: 22 May 2019, 16:42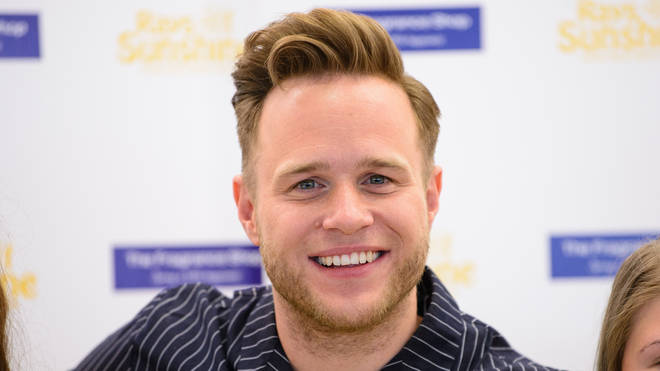 Olly Murs has been one of the most successful pop acts of the last decade.
Since his arrival on The X Factor to his many number one singles, he's one of the most likeable guys in pop.
Here are all the big facts about Olly Murs that every fan should know:
Who is Olly Murs?

Olly Murs is a British singer-songwriter, who rose to fame after finishing second in the 2009 series of The X Factor.

He has since scored four UK number one albums and four UK number one singles. He has also moved into TV presenting, and most recently appeared as a coach on The Voice UK.

Olly Murs age: How old is he?

Olly Murs was born on May 14, 1984.

He celebrated his 34th birthday in 2018.

He was born in Witham, Essex, and is the son of Vicky-Lynn and Pete Murs. He has a twin brother, Ben Murs, and a sister, Fay Murs.

His paternal grandfather was Latvian, and had moved to the UK with his parents, Edward and Kathe Murs, in 1948.

Olly Murs songs: What are his biggest hits?

Olly has scored four UK number one singles: 'Please Don't Let Me Go', 'Heart Skips a Beat', 'Dance With Me Tonight' and 'Troublemaker'.

His other hits include 'Dear Darlin'', 'Army of Two', 'Wrapped Up', 'Up' (with Demi Lovato) and 'Moves'.

Olly Murs girlfriend: Is he dating anyone?

As of September 2018, Olly is thought to be single.

He previously dated property manager Francesca Thomas for three years from 2013 to 2016, and has been rumoured to have had relationships with TV presenters Caroline Flack and Melanie Sykes.

What is Olly Murs' net worth?

Olly Murs is estimated to have a net worth of around £5 million, according to Spear's magazine.

He was once on Deal or No Deal

In 2007, two years before he found fame, he appeared on the game show Deal or No Deal. However, he sadly only won £10!

He returned for a celebrity version of the show in 2012, making him the only person to appear on it twice.