Richard E Grant facts: Who is his wife and daughter, how tall is he and what movies is he in?
23 January 2019, 12:33 | Updated: 19 December 2019, 14:56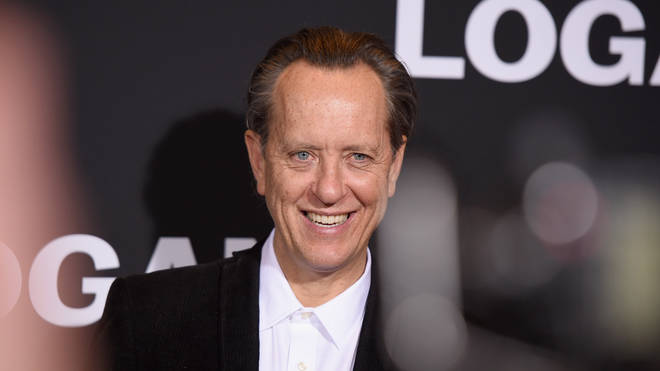 Richard E Grant is one the UK's most respected and hard-working actors of the past few decades.
Now that the actor has joined the cast of the ninth Star Wars movie, and is nominated for an Oscar for the very first time, here are all the big and important facts about the talented star.
Richard E Grant age: How old is he?

Richard E Grant was born on May 5, 1957.

He celebrated his 61st birthday in 2018.

Richard E Grant wife: Is he married and how many children does he have?

Picture: Getty

Richard E Grant married voice coach Joan Washington in 1986.

The couple have one daughter together named Olivia, and Richard also has a stepson from Joan's previous marriage named Tom, who was seven when the couple met.

Joan is eight years older than Richard, and they met when Richard asked for her help to perfect a Belfast accent for a role.

He told the Independent in 1994: "I went to learn a Belfast accent from her and I then met her in this house, but she was still married to someone else. She was doing a play at the Royal Shakespeare Company and needed a black African accent. She told me that I was the only person she knew in London who could do this, and that I should come and make some tapes for her.

"I didn't go home that night. We found that we had a fair amount in common, and that we liked speaking a huge amount. She seemed very un-English in that way. We just got on instantly."

What is Richard E Grant's nationality and what does the 'E' stand for?

Grant was born Richard Grant Esterhuysen in Mbabane, Swaziland.

His father, Henrik Esterhuysen, was head of education for the British government administration in the British Protectorate of Swaziland. His father had English and Dutch/Afrikaner ancestry and his mother was of English and German descent.

Grant wears a watch on each wrist, one given to him by his dying father, permanently set on Swaziland time. He is a dual citizen of the United Kingdom and Swaziland.

What are Richard E Grant's biggest movie and TV roles?

Richard E Grant is perhaps best known for his breakout role in the 1987 movie Withnail and I, where he played the titular Withnail opposite Paul McGann.

He also achieved recognition as John Seward in 1992's Bram Stoker's Dracula. More recently, he played Dr Zander Rice Logan and Izembaro in the sixth season of Game of Thrones.

Other films include Henry & June, The Age of Innocence, Jack and Sarah, Spice World, Gosford Park, The Iron Lady and Jackie.

On TV, he has appeared in The Scarlet Pimpernel, Frasier, Marple, Girls, Downton Abbey and Jekyll and Hyde, and has also hosted a couple of documentaries including Hotel Secrets.

Richard E Grant height: How tall is he?

Richard E Grant is 6ft 2in (188cm), according to Celeb Heights.

Who will Richard E Grant play in Star Wars?

On July 27 2018, Disney announced that Richard E Grant had joined the cast of Star Wars: Episode 9.

However, it has yet to be announced what role Richard will be playing. Actors Keri Russell and Naomi Ackie also joined at the same time.

Was Richard E Grant ever Doctor Who?

Richard E Grant appeared in three episodes of Doctor Who as Dr Simeon /The Great Intelligence in 2012 to 2013.

He did briefly play The Doctor in the one-off Comic Relief spoof as 'The Conceited Doctor' in 1999.

In 2003, two years before Doctor Who made its comeback, Richard played The Doctor in an official animated web series titled Scream of the Shalka. However, it is no longer considered canon with the rest of the series.

What is Richard E Grant's net worth?

Richard E Grant has an estimated net worth of £3.05 million ($4m), according to Celebrity Net Worth.