The 10 greatest Bruce Springsteen songs, ranked
9 October 2019, 16:31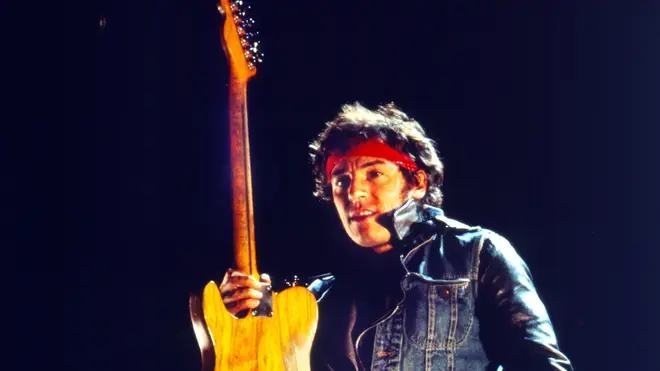 The Boss is one of the most celebrated musicians of all time, and after turning 70 in 2019, he shows no signs of slowing down.
With 19 studio albums under his belt, Bruce Springsteen is back with a movie based around his latest album Western Stars.
We've attempted the - let's face it - impossible task of picking just 10 Bruce tracks for a perfect Springsteen beginner's guide playlist.
Here's what we reckon are his best ever:
It's Hard to be a Saint in the City

It's Hard To Be A Saint In The City (Live in Houston, 1978)

This Bob Dylan-style song is one of Bruce's earliest tracks, and tells the story of an adolescent boy in New York struggling to avoid dark temptations of the big city.

The song was a favourite of David Bowie', and showcased Bruce's talent from a young age.

Badlands

BADLANDS - Bruce Springsteen (LYRICS IN DESCRIPTION)

This track is the opening track of Darkness On The Edge of Town, and is often voted among the greatest Bruce songs by his fans.

Instead of being miserable about his plight, he tells listeners to "don't waste your time waiting".

He later admitted to stealing the opening riff from the The Animals' 'Please Don't Let Me Be Misunderstood'. Naughty Bruce.

Darkness on the Edge of Town

Darkness on the Edge of Town (Live at The Paramount Theatre 2009)

This is the final track from his fourth album of the same name, and borrows elements of Motown and Phil Spector's Wall of Sound in its style.

The song deals with themes set around a man having a hard time in life, but who also refuses to quit.

Born in the USA

Bruce Springsteen - Born in the U.S.A. (Official Video)

Probably his most famous song of all time.

Although confused as being a flag-waving anthem for the States, this song is actually an anti war song, hitting out at America's treatment of Vietnam veterans.

I'm on Fire

Bruce Springsteen - I'm On Fire (Official Video)

This slow and rather steamy track sees Bruce get, well, sexy.

With lyrics built around a feeling of sexual tension, Bruce used synthesizers for the first time to great effect on this track.

Don't listen with your parents.

The River

Bruce Springsteen - The River (from the Tempe 1980 Concert) [Official Video]

Bruce can also do sad songs when he wants to.

'The River' focuses on two young lovers who find themselves in a tricky spot due to an unplanned pregnancy. A heartbreaking ballad.

Thunder Road

Bruce Springsteen - Thunder Road (DVD Version)

This song is the opening track on Burce's 1975 breakthrough album Born to Run, and describes a young woman named Mary, her boyfriend, and their "one last chance to make it real."

It is rightfully ranked as one of Springsteen's greatest songs, and often appears on lists of the top rock songs ever.

Streets of Philadelphia

Bruce Springsteen - Streets of Philadelphia (Official Music Video)

This Oscar-winning song was written for the 1993 movie Philadelphia starring Tom Hanks, an early mainstream film dealing with HIV/AIDS.

In early 1993, director Jonathan Demme asked Springsteen to write a song for the in-progress film, and by June, he had done so. Demme wanted people not familiar with HIV to see his film.

He felt Springsteen and fellow soundtrack contributor Neil Young would bring an audience that would not ordinarily see a movie about a gay man dying of AIDS. It is Springsteen's biggest hit in the UK.

Dancing in the Dark

Bruce Springsteen - Dancing In the Dark

This iconic anthem is Bruce at his fist-pumping best.

The Boss wants to get out of his dead-end town, and he's taking his baby with him for a new start. It's a simple message to follow, and one you can dance to as a bonus (particularly if you're Courteney Cox).

Born to Run

Bruce Springsteen - Born to Run (Official Music Video)

A total karaoke staple, this is a peak Bruce power ballad.

The uplifting track makes anyone who hears it want to shake off their negative vibes and make something of themselves.