Toy Story 4: trailer, release date, plot, cast and all the details
19 March 2019, 13:57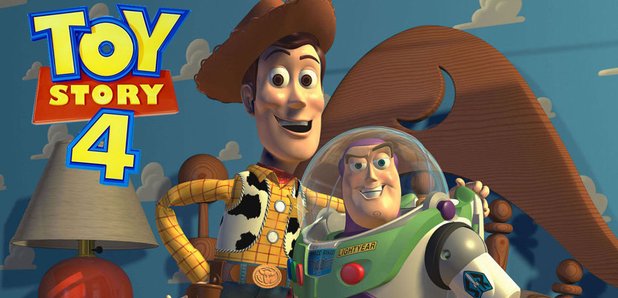 Toy Story 3 may have felt like the perfect climax to Woody and Buzz's story, but the gang are coming back!
Toy Story 4 is on the way from Disney Pixar, as the hugely popular animated franchise is coming back for a fourth movie later this year - and we have all the details!
Toy Story 4 trailer: Are there any teasers yet?
Disney and Pixar released the first teaser trailer for Toy Story 4 on November 12.
Set to the tune of Joni Mitchell's 'Both Sides Now', we see all the familiar toys (and one not so familiar) holding hands while looking at the clouds in the sky.
However, things soon start to unravel...
A second teaser trailer released during the Super Bowl on February 3 shows Buzz Lightyear in a spot of bother at a fair, while Bo Peep has made a return:
Finally, a third longer trailer was released on March 19, showing new toys good and potentially bad:
Disney's latest trailer looks back at the past of the series, with quick shots of Andy giving the toys to new owner Bonnie in Toy Story 3, while Bo Peep makes a triumphant return.
It looks like things are about to get emotional, with Woody (Tom Hanks) saying: "I was made to help a child, I don't remember it being this hard."
Plus, it's all to the tune of 'God Only Knows' by The Beach Boys, just in case you weren't emotional enough.
Toy Story 4 release date - when is it coming out?
Initially, Toy Story 4 was planned to be released in summer 2017, but it was later pushed back.
Pixar has now confirmed that Toy Story 4 will be released on June 21, 2019 in both the UK and the US.
Toy Story 4 plot - what is it about?
After such an amazing trilogy of films, what could a fourth movie possibly be about? Especially now that Andy has given them away.
The official synopsis for the film reads: "Woody has always been confident about his place in the world and that his priority is taking care of his kid, whether that's Andy or Bonnie.
"But when Bonnie adds a reluctant new toy called 'Forky' to her room, a road trip adventure alongside old and new friends will show Woody how big the world can be for a toy."
The plot follows Woody as he attempts to rescue Bonnie's new toy Forky, a Spork that Bonnie has 'brought to life' by turning him into a toy.
In the spin-off mini-movies Toy Story of Terror! and Toy Story that Time Forgot, the gang are still with new owner Bonnie, the little girl at the end of the third film. We're expecting her to return in some capacity.
Pixar has called the new film a "standalone" adventure/love story, which will centre around the search for Woody's romantic interest Bo Peep.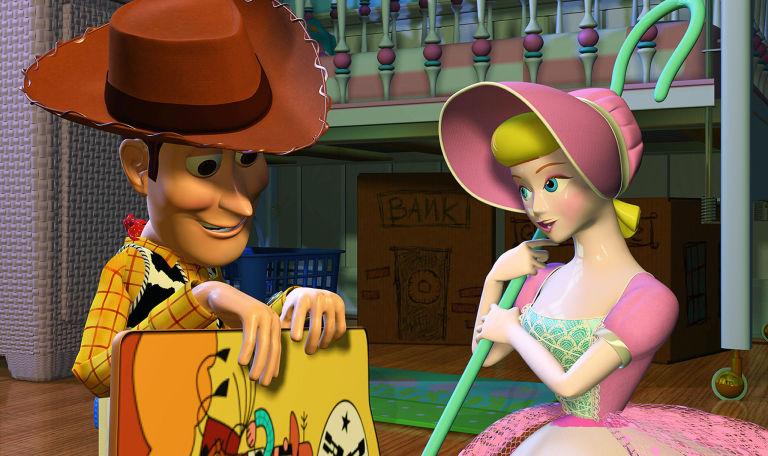 Bo was missing from the last movie, with director Lee Unkrich saying that she had been sold at a yard sale.
There has also been a teaser showing the return of the new-look Bo:
Pixar chief John Lasseter has said that the story is partly based on the life of his wife, former Apple computer engineer Nancy. "Bo Peep really reminds me of my wife Nancy in many ways," he said. "And my wife Nancy has an incredible emotional story, before I met her, so it's a very personal story — as is every film at Pixar. But that's what this one is for me. It's a very touching story that's inspired by my love for my wife."
Toy Story 4 crew and music
Lasseter - who directed the first two movies - is back again, alongside Josh Cooley, who directed several short films including Inside Out spin-off Riley's First Date).
'You've Got a Friend in Me' singer-songwriter Randy Newman will return once more for the soundtrack.
The film is written by Stephany Folsom, with a story by Lasseter and other Toy Story scribes Andrew Stanton, Pete Docter and Unkrich.
Toy Story 4 cast - who will appear?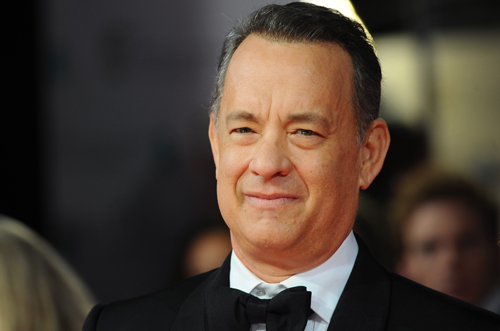 Tom Hanks (Woody), Tim Allen (Buzz), and Joan Cusack (Jessie) will all be back. They are joined by Annie Potts as Bo Peep, Blake Clark as Slinky, Wallace Shawn as Rex, John Ratzenberger as Hamm, Estelle Harris as Mrs Potato Head, Jodi Benson as Barbie, and Michael Keaton as Ken.
Comedian Tony Hale joins the cast as Forky, a Spork who has been turned into a toy for a school project.
Sadly, Don Rickles passed away last year, meaning that we might be getting a new actor to play the role of Mr Potato Head. The character does not currently feature in the official cast list, but he does appear in the trailer.
Meanwhile, Keanu Reeves has also joined the cast as new toy Duke Caboom, which we can't wait to see.