Here's where the kids from Willy Wonka and the Chocolate Factory are now
19 April 2019, 10:06 | Updated: 11 July 2019, 09:34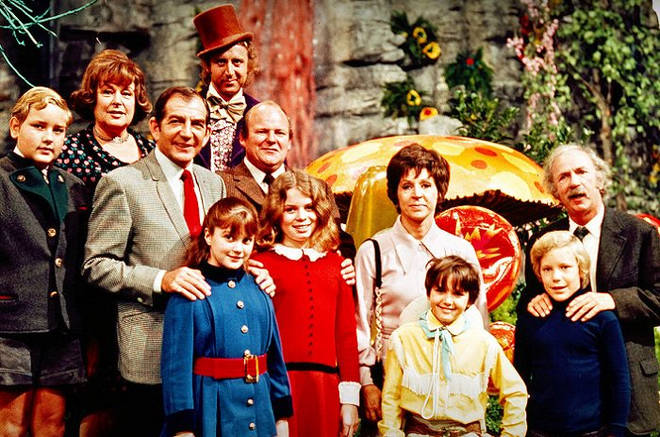 It's been nearly 50 years since Gene Wilder opened the doors of Willy Wonka's Chocolate Factory on the big screen.
The first big screen adaptation of Roald Dahl's novel was a huge hit, and remains a favourite with families decades later.
But happened to its young cast since the movie was released in 1971? Here's where they are now...
Peter Ostrum (Charlie Bucket)

Picture: Paramount/Getty

Peter Ostrum opted not to continue a career in film, but still has "fond memories" of his experience.

He has since become a vet. As of February 2018, he worked at the Countryside Veterinary Clinic in Lowville, New York, working mainly with horses and cows.

He married Loretta Lepkowski in the late 1980s, and they have two children: Helenka and Leif.

Julie Dawn Cole (Veruca Salt)

Picture: Paramount/Getty

After playing the obnoxious Veruca Salt, Julie continued acting for many years, and popped up in TV shows and films including the original Poldark and Van Der Valk, and she also featured in various pantos and stage plays.

She qualified as a fitness instructor in 1998, and appeared as a fitness advisor in the 2005 series Fat Families. Currently, she works as a psychotherapist. She has two children with actor Nick Wilton, best known for playing Mr Lister in EastEnders.

Denise Nickerson (Violet Beauregarde)

Picture: Paramount/Getty

American actress Denise soon joined the children's series The Electric Company as Allison, and just lost out on playing the lead character of Regan in The Exorcist. She turned 21 in 1978, and chose to quit acting at the time.

She was married twice. Her first marriage was to Rick Keller in 1981, but he sadly died two years later of a brain aneurysm. Her second marriage was to Mark Willard in 1995 and they had one son, Josh, before divorcing in 1998.

In June 2018, Denise suffered a severe stroke and was hospitalised in an intensive care unit. In August, she returned home to be cared for by her children. She sadly passed away, aged 62, in July 2019.

Paris Themmen (Mike Teevee)

Picture: Paramount/Getty

American actor Paris quit acting at the age of 14 to "just be a kid". He went on to receive a BFA in theatre from New York University.

He later founded Access International, a travel service that arranged Europe-bound charter flights for backpackers. He has also worked in real estate, film production, commercial casting, business representation at Walt Disney Imagineering, and now signs autographs at movie conventions, and runs a photography business.

He surprised fans by featuring as a contestant on US gameshow Jeopardy! in early 2018, finishing second. He has been married to Nikki Grillos since 2014.

Michael Bollner (Augustus Gloop)

Picture: Paramount/Getty

Willy Wonka proved to be Michael's first and last film. His father urged him to finish his studies instead. He did have a few minor roles in TV shows filmed in Germany, but he pursued a career in accountancy.

Today, the 69-year-old runs a successful accounting business in Germany.