Blake Shelton and Gwen Stefani perform duet at the Grammy Awards 2020 – watch it here
27 January 2020, 13:20 | Updated: 28 January 2020, 09:57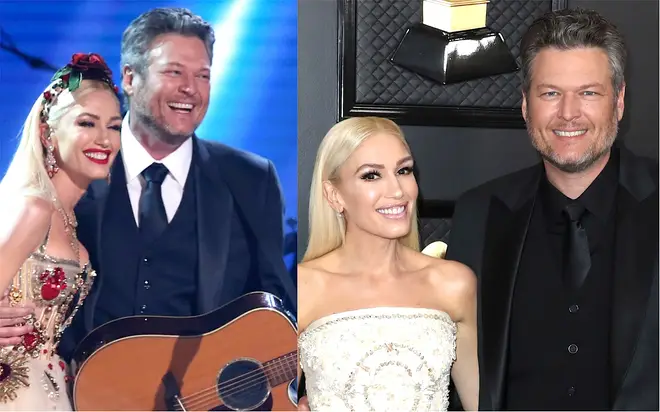 Blake Shelton and Gwen Stefani performed a romantic duet at last night's 62nd Grammy Awards 2020 in LA.
Gwen, 50, wore a white gown resembling a wedding dress clad with gems and a flower hairband as she performed 'Nobody But You' with the 43-year-old country singer.
The couple were one of the first to perform and lovingly held hands on stage throughout the song.
Blake wore a black suit and played his guitar for the performance, a track from his 2019 album, Fully Loaded: God's Country.
Blake Shelton & Gwen Stefani: "Nobody But You" | 2020 GRAMMYs Performance
This is the third time the country singer has collaborated with Gwen after they began dating following working together on The Voice.
However, the pair have insisted they are not planning to make an album together.
Blake told E!: "I don't think so," as Gwen agreed, saying: "I don't think so either. But we have done a lot of music together, actually.
"We wrote two songs together – that's a lot. Because he never does that. He's sharing his talent with me!"
Revealing whether they felt nervous about their performance, Gwen added: "We [sing together] all the time.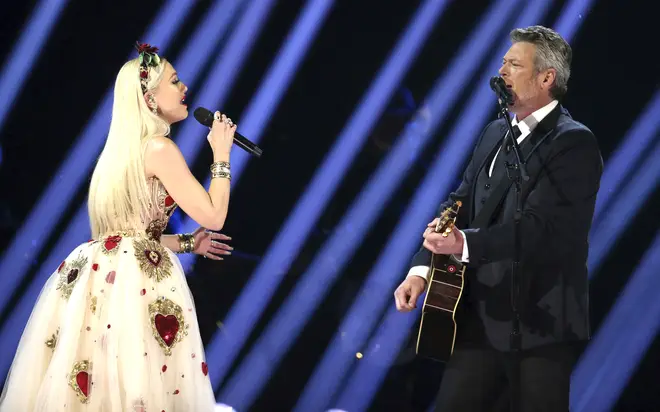 Blake Shelton - Nobody But You (Duet with Gwen Stefani) (Official Music Video)
"We sing at the house, music is such a part of our everyday life anyway together, so performing here – it's the Grammys, so you're nervous about that – but the actual performing together is just what we do."
Blake went on to reveal he never planned for 'Nobody But You' to be a duet but eventually realised it would be a perfect song for him and Gwen when he saw her listening to it in the gym.
He said: "Once we listened to it, we realised it's actually a perfect duet, especially for us – the lyrics of the song just fit our story perfectly.
"Believe it or not... we were in the gym, I was watching her work out, listening to the song and it was like, 'Wait a minute. You need to sing on this song with me'. It just all came together."