Country legend Joe Diffie has died aged 61 from 'coronavirus complications'
30 March 2020, 11:22 | Updated: 30 March 2020, 13:20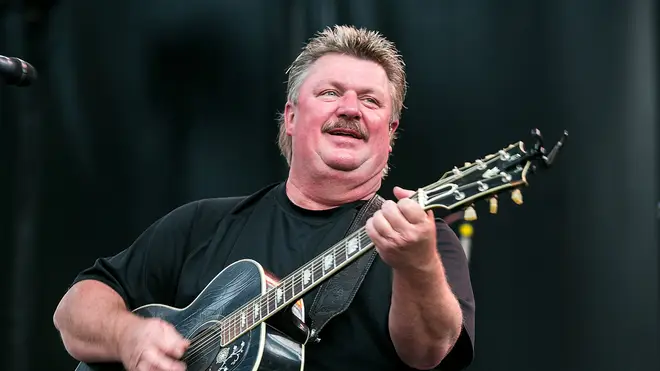 Joe Diffie's publicist has confirmed that the country musician has died at the age of 61, after being diagnosed with COVID-19.
It was reported last week that Diffie had tested positive for coronavirus, and the singer asked others to stay safe.
The 'Pickup Man' singer said at the time: "I am under the care of medical professionals and currently receiving treatment. My family and I are asking for privacy at this time.
Click here for the latest coronavirus advice from the NHS
"We want to remind the public and all my fans to be vigilant, cautious, and careful during this pandemic."
Joe's publicist said in a statement: "Grammy-winning country music legend Joe Diffie passed away today, Sunday, March 29, from complications of coronavirus (COVID-19). His family respects their privacy at this time."
The singer had been a member of the famous Grand Ole Oprey for 25 years, and was a household name to country music fans across the world.
Joe Diffie - Pickup Man (Official Video)
He had over 20 top 10 hits, including five country number ones with 'Home', 'If the Devil Danced (In Empty Pockets)', 'Third Rock from the Sun', 'Pickup Man', and 'Bigger Than the Beatles'.
Joe was married four times, and had five children.
From 1992 to the early 2000s, Joe Diffie held an annual charity concert and golf tournament to benefit First Steps, a charity that gave education for mentally and physically impaired children. He won a Humanitarian Award at the Country Radio Broadcasters ceremony in 1997.