Johnny Cash facts: Country singer's wife, children, career and death explained
11 March 2022, 16:38 | Updated: 27 July 2023, 15:00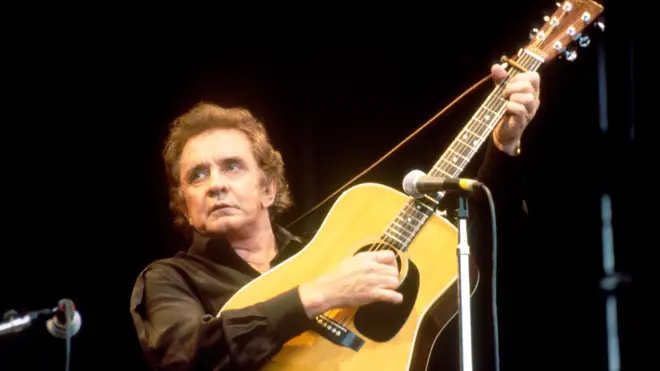 Johnny Cash was a true music icon.
Known as The Man In Black, Johnny Cash was an American singer and actor. His music was known for its themes of sorrow and redemption, and he will be remembered for his deep and distinctive voice.
Johnny Cash found fame in the mid-1950s, and he had massive hits with the likes of 'Folsom Prison Blues', 'I Walk the Line', 'Ring of Fire', 'Get Rhythm', 'A Boy Named Sue', 'Jackson' and 'Man in Black'.
He kept recording many albums towards the end of his life, including various covers of songs by contemporary rock artists such as 'Hurt' by Nine Inch Nails and 'Personal Jesus' by Depeche Mode.
Johnny is still one of the best-selling music artists of all time, selling over 90 million records worldwide. His music spanned country, rock and roll, blues, folk, and gospel.