Lady A reflect on 17 years together: 'We wouldn't be here if it weren't for 'Need You Now''
23 March 2023, 07:00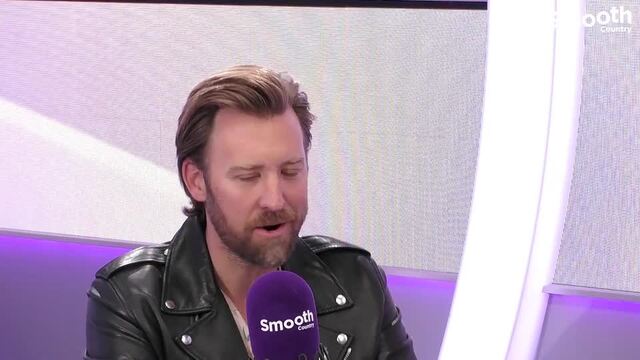 Lady A interview: 'We wouldn't be here if it weren't for 'Need You Now''
Lady A have opened up about their relationship as a band after 17 years, and how they owe everything to one particular song 13 years ago.
The country trio were in the UK to headline this year's C2C Festival, and caught up with Smooth Country's Eamonn Kelly about their latest music and their history as a band so far.
Watch the full interview above or on Global Player.
Speaking about their "family"-like closeness as a band, Dave Haywood said: "It's a family. Like anybody at Thanksgiving, you have a couple of debates, right? But at the end of the day, there's just so much respect, I feel like, in this band.
"I mean, we've had it from day one. The friendship is there, but it's on a foundation of respect for what each other brings to the group and what everyone's talented with. So I think that's carried us for this long.
"I mean, not a lot of bands make it this long. I mean, a lot of my favourite bands didn't make it past seven to ten years, so we're thankful to be here at the 17 year mark."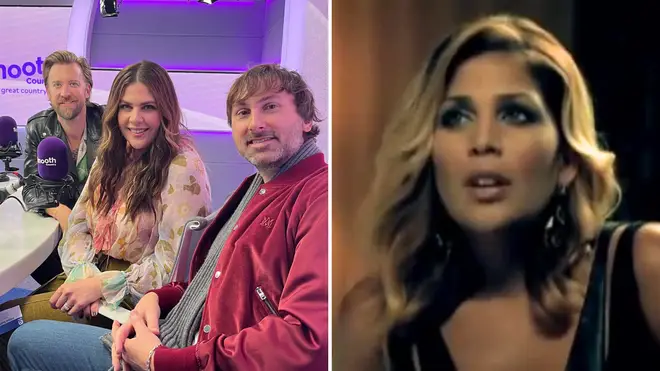 On whether they ever have disagreements over new songs, Charles Kelley explained: "It kind of naturally works itself out. I mean, I think if someone has a really strong opinion against a song, then that's one thing, but if it's kind of like, I don't know, I'm not quite sold, and then two of us really believe in it strongly, then at least you'll work it out.
"You'll kind of get with acoustic guitar. It always shows itself, though. I mean, there's been maybe a couple of instances where we've had to be, like, fight for a song, but I don't know, we have a similar, in a weird way, as dissimilar as we are, as people we have a very similar vision.
"When we hear a song that we can kind of hear ourselves on, especially, I think we write probably, I'd say, 70% of our music. And there's such great songwriters in Nashville that will get sent a song, and one recently got sent my way that I really believed in.
"But we still haven't worked it out as a band yet, so it may or may not work. But I love that the three of us have always been really open to if someone's really passionate about it, because there's definitely some songs out there that I might have been like, yeah, it's kind of on my list.
"And then it ends up being like our first single. I mean, you just never really know."
Lady Antebellum - Need You Now (Live)
Hillary Scott added: "A perfect example of that is 'Need You Now'. Because we went in to have our label meeting where we listened to the piles of songs that we were considering that we had written that had been pitched to us.
"And thankfully, Charles would leave no stone left unturned, and it was the last song we played in that meeting, and it was a guitar vocal, and it was hard to hear through, in my opinion.
"And then a couple of women in the A&R department, they were like, you all really need to try that. You all need to go in and you need to try it. It was Melissa and Alison when they were at Capitol, and man, if not, we wouldn't be here.
"We chased it down and it transformed into something we never could have dreamed of."
Charles continued: "Remember the song that we were the most stoked about, as the kids would say, 'Our Kind of Love', which ended up being a single. But I would not say it was a career defining single by any means.
"But I remember us writing that song. We're like, this is it. This is our first single. This is going to be massive. This is going to be career changer. And then they were like, no, I think [Need You Now] is the one."
"But that's part of the fun, though," Dave said. "That's part of the fun part of the excitement of we go into the studio with a dozen songs, right? And surely there's a few that are going to kind of raise their hand and I don't know, that's the exciting, unknown part of what we do, the creative part of what's going to really resonate.
"What are we going to love after we record it and then listen to it 100 times in the car? What are we going to still love? Is what we always try to figure out. It's the quest of creativity, right?"
Watch the full interview above or on Global Player.