Lady A reveal the surprising story behind writing biggest hit 'Need You Now'
17 October 2023, 15:04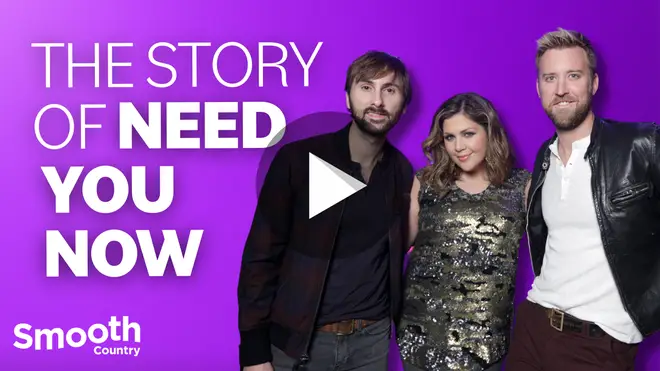 Lady A became one of the biggest country bands of all time after the release of their 2010 single 'Need You Now'.
Taken from their second album - also called Need You Now - the song was the breakthrough group for the trio, and it was even a hit in the UK, which was a rarity for country music at the time.
The group - consisting of Hillary Scott, Charles Kelley and Dave Haywood - revealed to Smooth Country's Eamonn Kelly the story behind writing the song, and how it came about surprisingly quickly.
Revealing how they weren't expecting 'Need You Now' to be a hit, Dave said: "We showed up to write with Josh Kear in Nashville, Tennessee. He had a lot of another song kind of done. He was like, 'this song would be great for you guys'. And so we finished it. It didn't feel that exciting.
"We were like, 'well, we still got some time now'. And Charles was like, 'Man, I've been fumbling around'. He was learning to play guitar. And he's like, 'I've got a couple chords and a melody. Can I just play it for you guys?' And so it was "picture ferfect memories" is really all it was. And we were like, well, that feels really hooky.
Lady Antebellum - Need You Now
"And Josh Kear takes off on this chorus, "quarter after one...". And it started. We just kind of wrote it within 45 minutes, 60 minutes somewhere, an hour.
Charles continued: "Hour and a half, that it just kind of came together. And maybe it's also why we wrote it so fast, that maybe we even kind of tricked ourselves, got out of 'write a good song' because that was too quick, that was too easy. It just came together really simply.
"When you actually go back and read it, read it down. It's not a terribly intricate song, but the melodies, I think, is what kind of the way it all kind of fits together. And some of those best songs, when you hear stories of some of the best Beatles songs, were kind of written really fast, too, and just hit at the right time with the right, you know.
"Now listen back to like, almost like you're trying to figure out some puzzle of, like, why did that connect so much? Because there's definitely more interesting songs that we've had, but for some reason, that song just had all the parts."
In terms of the song's famous piano intro, Hillary added: "Another little tidbit of fun too, for anybody who loves these little nuggets. But the intro, the piano intro, that's real signature? It's like when the crowd goes wild every night when Dave sits at the piano and does it.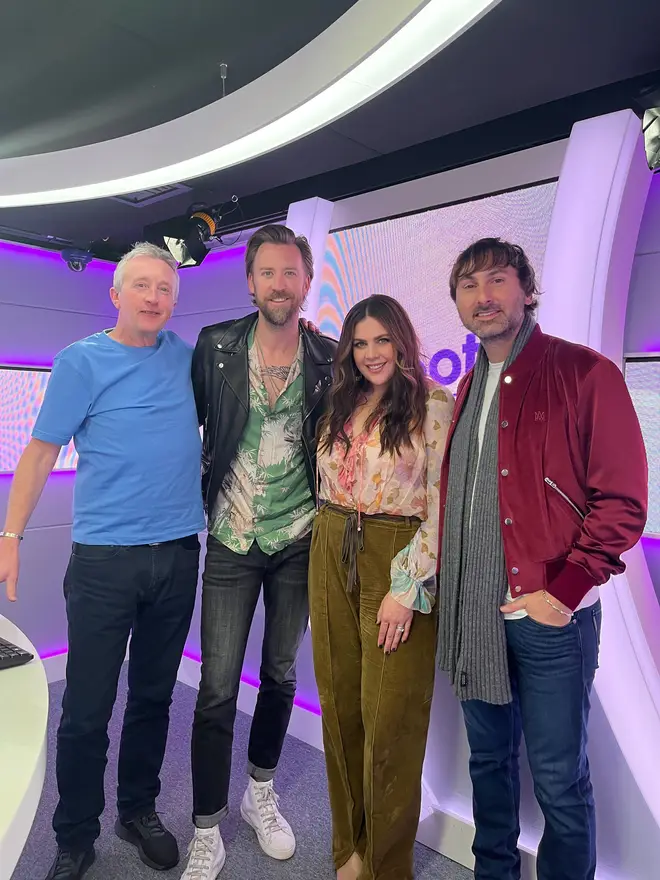 "The musician who played his name is Mike Rojas, who played keys on that track. It's actually what he did at the end. So they kept the tape rolling and at the very end of the song they're just kind of vibing out, kind of bringing the song to a close. And he started doing that and then all of a sudden Paul said we need to put that at the top.
"So if we hadn't kept the tape rolling and if Mike hadn't done it, that's such a signature part of the song. And that's where the session musicians in Nashville and around the world who are playing on all these records, I mean, what they bring to these songs are arguably and sometimes some of the most signature parts like that."
'Need You Now' expresses the longing and desperation of two former lovers who still miss each other and want to reconnect. It was a huge commercial and critical success, winning four Grammy Awards in 2011, including Song of the Year and Record of the Year. It also became the band's highest-charting single on the Billboard Hot 100, reaching No. 2, and the most downloaded country song in history, with over five million copies sold.
'Need You Now' has resonated with many listeners who have experienced heartbreak and nostalgia. It is a song that showcases the band's vocal harmonies, songwriting skills, and musical versatility, and marked the band's breakthrough into the mainstream.