Lainey Wilson interview: Country star reflects on camper trailers to filling arenas - "I didn't have a Plan B"
19 October 2022, 06:00
Lainey Wilson has become one of the most exciting country music talents in recent years.
Since 2020, Lainey has scored several big country hits - including 'Things a Man Oughta Know', and her duets with Cole Swindell and Hardy.
Later this month, she's back with her second major label album, Bell Bottom Country, featuring the awesome new single 'Heart Like a Truck'.
Smooth Country's Eamonn Kelly caught up with Lainey to talk about the album, plus how she first found success and her upcoming show at C2C Country To Country in 2023.
Watch the interview in full above.
"Bell Bottom Country is country with a flare," she said about the album. "That's the term that we kind of coined to describe my sound, but also just my lifestyle, and the way that I address.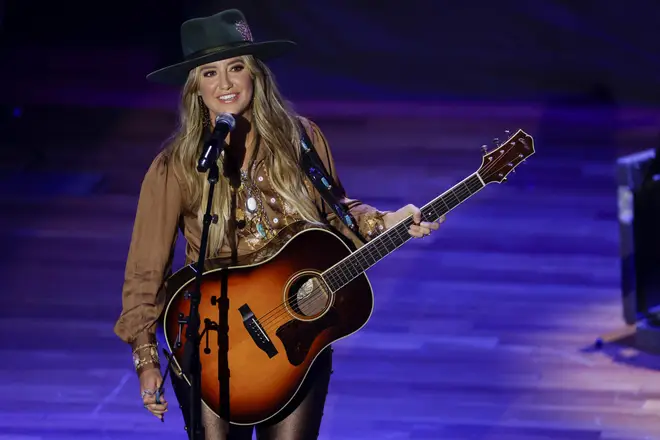 "It can be whatever it is that makes you, you; that makes you difference. It can be where you're from, and how you were raised, and the way that you dress and your story. Really anything like that.
"It's about being unapologetically that, and leaning into it as much as you possibly can. I think that's what I did with this record. I kind of pulled back those layers, and said, you know, 'This is me. I talk with an accent. I'm always going to be a Wilson.' And that's just part of it."
Reflecting on how she made a name for herself over the past decade, Lainey explained: "When I moved to Nashville in 2011, I moved here in a camper trailer, and I was known as the camper trailer girl.
Lainey Wilson - Heart Like A Truck (Official Music Video)
"You know, I thought I was moving to Music City where everybody was going to sound like me. Everybody moved here to sing country music – of course people were going to talk with an accent. It turned out that I was the one with the accent.
"I was different than anybody. But I embraced it. I said: this is me. This is who I am. And I'm so glad to see that people are doing the same. I want people to hear my music, and feel like they can, you know, not be anything other than themselves."
On how she would advise up-and-coming singers wishing to do the same, Lainey said: "I wish there was a specific way that you could go about this, but that's kind of what keeps this industry just crazy – and pretty cool.
"But my advice to them would be: don't have a Plan B. I have never had a Plan B. Because I feel like if I did, then Plan A was not going to work.
"If you can imagine yourself doing anything else; if you can imagine yourself being a teacher or a doctor or a lawyer, then go do that.
"Because I will say: the sacrifices that you have to make to do this, is just like anything else in life. If you want something, you've got to sacrifice a lot to go get it.
"But, yeah, it's about shaking hands, and being friends with everybody, and finding whatever it is that you are the best at. And running that down as far as you possibly can, and just growing and learning, and listening to people's advice."
Lainey Wilson's Bell Bottom Country is out on Friday, October 28.