Nate Smith releases stunning cover of Snow Patrol's 'Chasing Cars'
15 September 2023, 20:26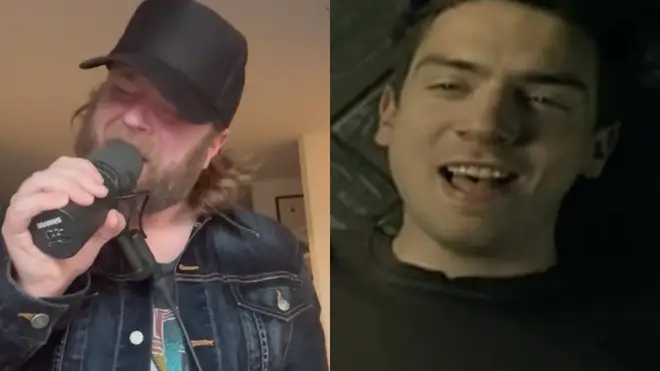 Nate Smith, the breakout star of country music, has released his rendition of Snow Patrol's 'Chasing Cars'.
The song, which was originally released in 2006 and became a global hit, has been given a fresh and soulful twist by Nate Smith, who showcases his powerful vocals and emotional delivery.
Smith first teased his version of 'Chasing Cars' on social media in July, after lending his voice to the song in a TikTok video. The video went viral, garnering over 2.5 million views and 500,000 likes. Smith's following has grown by over 100k on TikTok and over 88k on Instagram since then.
Fans have been clamouring for Smith to release his cover of 'Chasing Cars' ever since, and he finally delivered on September 15.
Nate Smith - Chasing Cars (Official Audio)
The song is available on all streaming platforms, and has already received rave reviews from critics and listeners alike. Smith stays true to the original lyrics, but adds his own flair and emotion to the song, making it his own.
Smith said he was inspired by Snow Patrol's 'Chasing Cars' because it is one of his favourite songs of all time. He said he wanted to pay tribute to the band and their songwriting, while also putting his own spin on it. He said he hopes his fans will enjoy his version as much as he enjoyed making it.
The 'Whiskey on You' singer is currently working on his next album. Earlier this year, he made his debut at C2C in the UK.
Smith is one of the most promising new artists in country music, and his cover of 'Chasing Cars' proves that he can tackle any genre and make it his own. He is definitely an artist to watch out for in the future.