Watch Chris Hemsworth pick up a hitchhiker for a helicopter ride - video
22 October 2018, 14:40 | Updated: 22 October 2018, 16:05
It's not everyday that Thor gives you a lift...
Australian actor Chris Hemsworth surprised a young hitchhiker by giving him an awesome helicopter ride to his destination.
The Marvel actor posted an Instagram video of himself and friend Luke Zocchi picking up US musician Scott Hildebrand in Brisbane, after justing arriving from Mexico.
"Picked up a hitchhiker, wasn't a serial killer which we were stoked about," Chris joked.
Chris was branded a "true Aussie champion" by fans for his good natured surprise.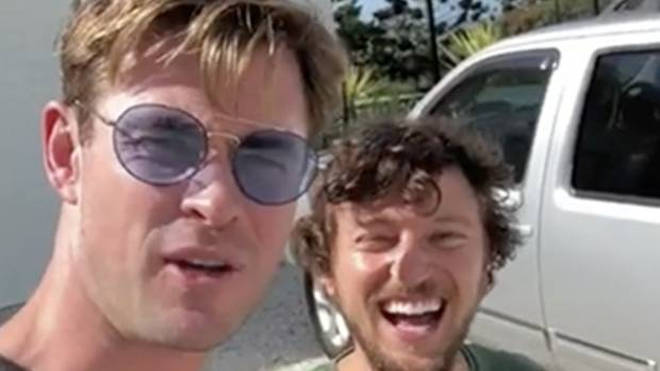 The actor spotted the musician after arriving in Brisbane, and decided to offer him a lift. "Little does he know we're getting a chopper," Zocchi said.
After flying him to Byron Bay, Chris joked it was "back to hitchhiking" for Scott.
"The experience was so cool and unexpected," Hildebrand later told E! News. "They're so nice and I couldn't believe it was happening."
Chris Hemsworth is best known for playing superhero Thor in the Marvel Cinematic Universe. He first found fame in the Aussie soap Home and Away, and will soon star in a Men in Black reboot.