Matthew Pinsent facts: Olympic rower's wife, children, height and Celebrity MasterChef journey revealed
29 July 2020, 16:09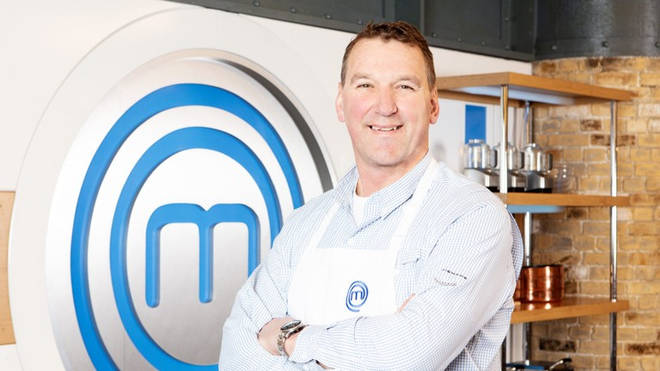 Sir Matthew Pinsent is one of Great Britain's most decorated athletes of all time, winning four consecutive Olympic Gold medals in a row, three with Sir Steve Redgrave.
The towering rower also won 10 World Championship gold medals, and won Golds in the 1992 and 1996 Olympics in the coxless pair event with Steve Redgrave.
In 2000 and 2004, he continued the feat, this time in the coxless fours event.
At one stage, Pinsent had the largest lung capacity recorded for a sportsman at 8.5 litres. This has since been surpassed by fellow rower Pete Reed at 9.38 litres.
In 2020, the retired sportsman and commentator is taking part as a contestant in Celebrity MasterChef.
How old is Matthew Pinsent?

Matthew Pinsent and Steve Regrave in 1992. Picture: Getty

Matthew was born on October 10, 1970. He celebrates his 50th birthday in 2020.

He was bornin Holt, Norfolk and is the son of Reverend Ewen Macpherson Pinsent, curate of St Andrew's parish church.

His grandfather Clive Pinsent was a younger son of Sir Richard Pinsent, 1st Baronet, President of the Law Society between 1918 and 1919. He is directly descended from Thomas Howard, 2nd Duke of Norfolk, and thus also from King Edward I and William the Conqueror.

Who is Matthew Pinsent's wife?

Matthew and wife Demetra in 2016. Picture: Getty

Pinsent is married to Demetra Koutsoukos, a businesswoman, and CEO of the makeup brand Charlotte Tilbury Ltd.

The couple met at Oxford, where Demetra was a Rhodes Scholar, from Harvard.

They have three children together: twin boys, Jonah and Lucas (born 2006) and a daughter, Eve (born 2008).

How tall is Matthew Pinsent?

Matthew stands at a towering 6 feet 5 inches (1.96 m) tall.