Aladdin remake: Will Smith pays sweet tribute to his Genie predecessor Robin Williams
13 March 2019, 12:20 | Updated: 13 March 2019, 16:50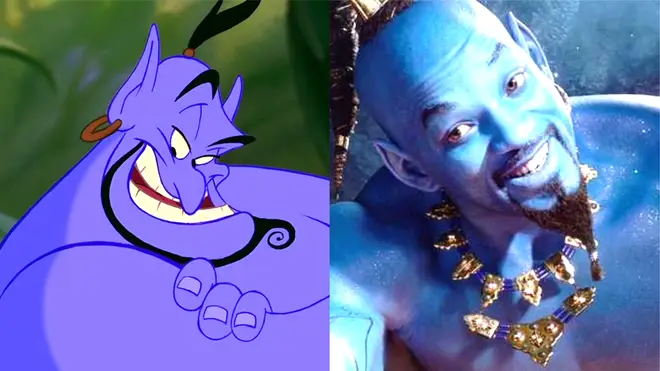 Will Smith has paid a touching tribute to the late Robin Williams in a social media post.
The Fresh Prince of Bel-Air star has taken on the role of the Genie in the upcoming live-action Aladdin remake from Disney, and he has now sent a loving message to his late predecessor, Robin Williams.
Williams famously voiced the Genie in the 1992 animated classic, and Smith has now shared a lovely tribute.
Smith posted an image showing his and Williams' genies hanging out, created by Disney character designer Luigi Lucarelli.
Fans recently saw their first shots of Smith as the blue genie, and early reactions have been rather mixed, particularly due to the CGI work on the film.
Directed by Guy Ritchie, Disney's new live-action Aladdin stars Mena Massoud as the title character, a street urchin who releases Smith's genie from a magic lamp.
The first full-length trailer for the film was released yesterday (March 12), showcasing new songs and brand new shots of Smith as the loveable Genie.
Watch the trailer below: