A Star is Born: 'Shallow' by Lady Gaga and Bradley Cooper is stunning
7 October 2018, 16:35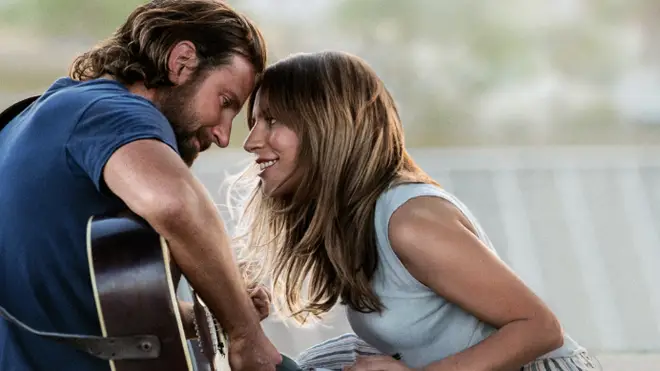 A Star is Born is shaping up to be one of 2018's best movies.
Starring Bradley Cooper and Lady Gaga, the musical drama has been receiving rave reviews and its soundtrack is likely to become a huge hit.
One of the film's most powerful songs is 'Shallow', performed by Lady Gaga as singer Ally in the film, after Cooper's Jackson brings her up on stage.
Watch a new music video for the song below:
Lady Gaga, Bradley Cooper - Shallow (A Star Is Born)
Most of the music on the soundtrack is original, and was performed live by the cast in the film.
'Shallow' was written by Gaga with Mark Ronson, Andrew Wyatt and Anthony Rossomando, and she also co-produced it with Benjamin Rice. We're already tipping it to win the 'Best Song' Oscar in 2019.
A Star is Born's soundtrack will be released next Friday (October 5), two days after it debuts at cinemas in the UK.
Similar to previous versions of A Star is Born, this new remake - directed by Cooper - will follow country music star Jackson Maine, who discovers an unknown but talented singer named Ally. As her career quickly takes off, Jackson starts to realise that his best days may be behind him.