Alanis Morissette, 45, announces birth of third child with intriguing name
13 August 2019, 14:03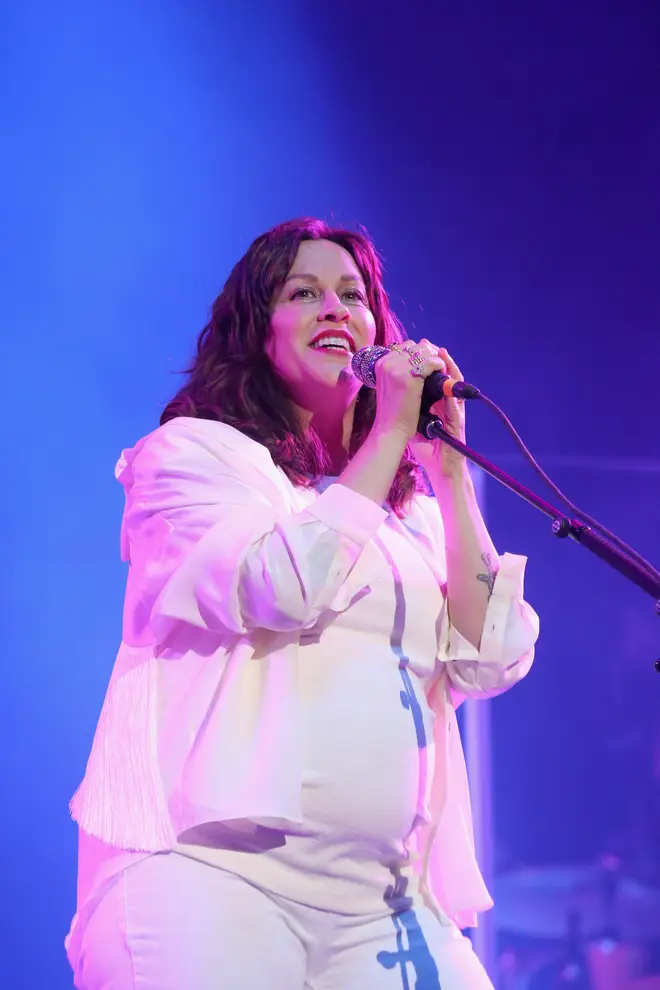 Alanis Morissette has announced the birth of her third child with husband Mario 'Souleye' Treadway.
The pair welcomed the baby boy on Thursday and confirmed the happy news on social media.
Sharing a photo of the newborn, Alanis revealed they have named him... Winter Mercy Morissette-Treadway.
Alanis, 45, wrote: "He's here.️ Winter Mercy Morissette-Treadway.
"#8/8/19 #mywholelifeidreamedoflovingyouthree."
Alanis confirmed her pregnancy news back in March after sharing a picture of herself recording new music with a baby bump.
She captioned the post: "So much NEWness..."
Winter Mercy joins siblings Ever Imre, eight, and Onyx Solace, two.
Alanis previously spoke about juggling motherhood with work in an interview with Biography, joking: "I have discovered the virtues of coffee, truly. Coffee has become very helpful in that I'm sleeping a lot less."
"Previously, personal fulfilment was at home, and then I was on the road, living my vocation.
"Everything was really compartmentalised. Separate. There was this, and then there was that. Now everything is really integrated.
"I come into my room to do an interview, I go breastfeed, I talk to my husband, I go write a song.
"Everything's blended together and, frankly, not a moment too soon. It's always been a goal, this integration."