Watch Alicia Keys play TWO pianos at once in an incredible Grammys medley
11 February 2019, 14:47
Alicia Keys is known as one of the most talented musicians around, and she proved it last night (February 10).
Not only was she the host of the 2019 Grammys, but she also took to the stage to perform a number of classic tunes.
Oh, and she did it while playing two pianos at once, just in case you weren't aware how insanely talented she is.
Watch a clip of the show above.
Before kicking off her performance, Keys referenced the late jazz pianist Hazel Scott, who was also known for playing two pianos, saying: "I've been thinking so much about the people and the music that have inspired me, and I want to give a shout out to Hazel Scott because I always wanted to play to pianos.
She continued: "You know those songs that live inside of you and live inside of me, and you just love it so much, because it was done so well that you wish you wrote it?
"That's how I feel about these songs. I wish I wrote them."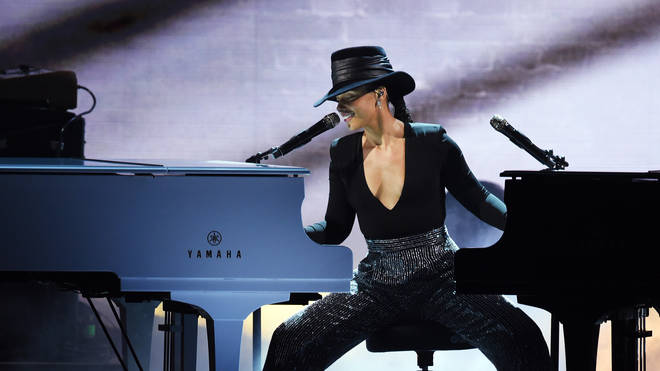 The medley started with Roberta Flack's classic 'Killing Me Softly', before versions of Juice World's 'Lucid Dreams' and Nat King Cole's 'Unforgettable'.
Keys then changed styles by playing Kings of Leon's 2009 rocker 'Use Somebody', Drake's 'In My Feelings', Ella Mai's 'Boo'd Up' and finally, Lauryn Hill's 'Doo-Wop (That Thing)'.
The 2019 Grammys also saw Diana Ross celebrate her 75th birthday by performing a medley of hits, while Dolly Parton joined the likes of Miley Cyrus and Katy Perry for a fantastic sing-song.