Grammys 2019: Diana Ross shows why she's a legend with amazing 75th birthday performance
11 February 2019, 10:45 | Updated: 14 February 2019, 17:23
Diana Ross stole the show at the 2019 Grammys with an incredible medley of hits.
The Supremes icon marked her 75th birthday next month with a special performance at the annual ceremony, with a fantastic rendition of 'The Best Years of My Life' and 'Reach Out And Touch (Somebody's Hand)'.
Diana Ross was first welcomed to the stage by her 9-year-old grandson Raif-Henok Emmanuel Kendrick, who said his "grandmummy" has "shown the world that nothing is beyond her reach."
Ross then appeared in a flowing crimson gown, explaining her passion for music: "When I was a little girl, I felt the joy of singing. It made me happy and made my parents happy."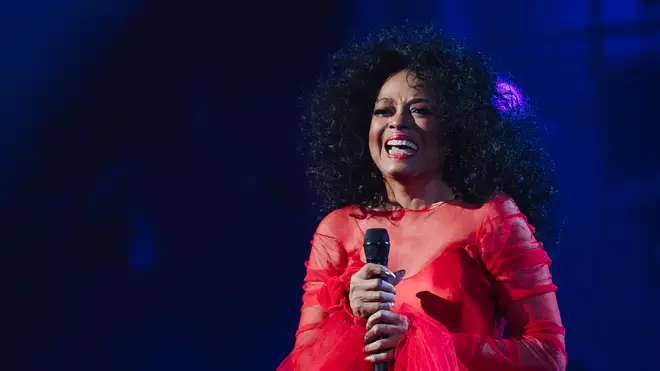 She then belted out her debut solo single, 'Reach Out And Touch'. As she then walked through the crowd, she asked audience members to sing into her mic, with Will Smith's son Jaden Smith among those who obliged.
Ross finished with an inspirational message: "Learn, dream, unlock new doors. All is possible."
Watch the performance below:
Diana Ross - Live Performance At "The 61st Grammy Award 2019" .!!
Dolly Parton was also celebrated on the night, performing a medley of hits with other stars, including a version of 'Jolene' with Miley Cyrus.
Lady Gaga was among the winners at the Grammys, giving an emotional speech for triumphing with the soundtrack for A Star is Born.
Meanwhile, her co-star Bradley Cooper was on hand to accept a Bafta in London for Best Original Music.