Amber Riley facts: Glee singer's age, partner and career revealed
12 January 2023, 17:10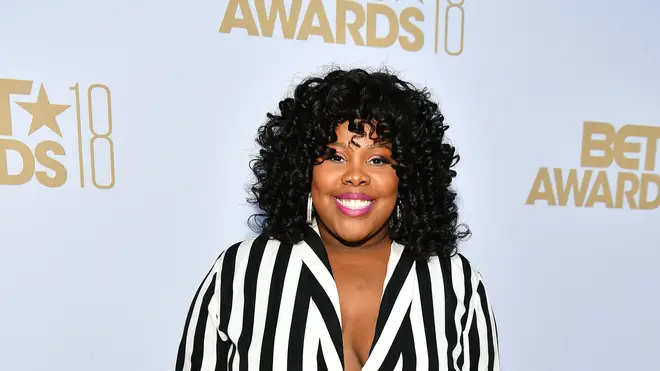 Amber Riley first emerged in Glee in 2009, and she has gone on to become one of its most successful stars.
Also known simply as RILEY, Amber is best known for playing Mercedes Jones on comedy-drama TV show Glee from 2009 to 2015.
In 2016, Amber had the lead role of Effie White in the West End debut of Dreamgirls. For this, she won the Laurence Olivier Award for Best Actress in a Musical.
In 2013, Amber won season 17 of Dancing with the Stars, and in 2017 she appeared as a judge on the UK talent show Let It Shine.
She also formed the musical theatre supergroup Leading Ladies with Beverley Knight and Cassidy Janson. Their debut album, Songs from the Stage, was released in 2017.
In 2022, she won season 8 of The Masked Singer in the US.
How old is Amber Riley and where is she from?

GLEE - I Will Always Love You (Full Performance) (Official Music Video)

Amber was born on February 15, 1986. She celebrated her 36th birthday in 2022.

She was born in Los Angeles County, California.

She has two older sisters, Toiya and Ashley.

Amber first auditioned for American Idol when she was 17 years old, in season 2, but was turned down by the producers.

What music has Amber Riley released?

Amber Riley - And I'm Telling You I'm Not Going (Olivier Awards)

In 2020, Amber announced she had finished recording songs for her debut EP.

Released in October that year, the collection was released under the name RILEY, featuring the singles 'A Moment' and 'BGE'.

Who is Amber Riley's partner?

Amber Riley and DeSean Black in early 2022. Picture: Getty

As of early 2023, Amber is thought to be single.

In April 2022, she confirmed that he had broken up with her fiancé Desean Black.

"I am a single Black female. I am, I'm a single Black female but I'm not a crazy one like in the movie," she said, referring to the TV movie inspired by 1992's Single White Female.

She explained that the breakup was "amicable".