Beverley Knight facts: Singer's age, husband, children, songs and career revealed
10 February 2022, 14:07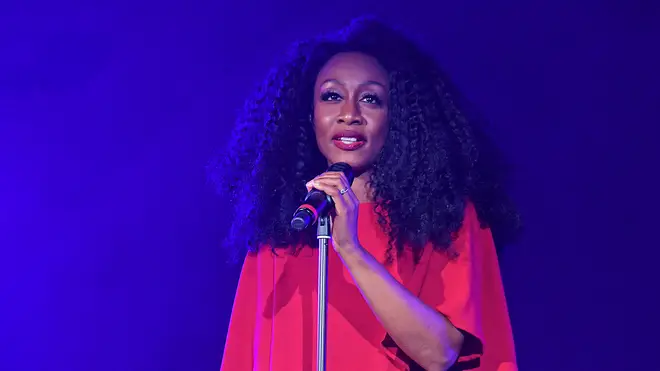 Beverley Knight is arguably the UK's best soul singer around today, with an incredible voice and impressive career resumé.
Starting out with her first album back in 1995 and inspired by artists such as Sam Cooke and Aretha Franklin, Beverley Knight has since released eight albums, and best known for the songs 'Greatest Day'', 'Get Up!', 'Shoulda Woulda Coulda' and 'Come as You Are'.
By the mid-2000s, Beverley started tasting mainstream success after the TV series Just the Two of Us, and a platinum-selling compilation album.
After touring with a reunited Take That, Beverley has had a successful radio career, and was appointed a Member of the Order of the British Empire in 2006 in recognition of her contribution to British music.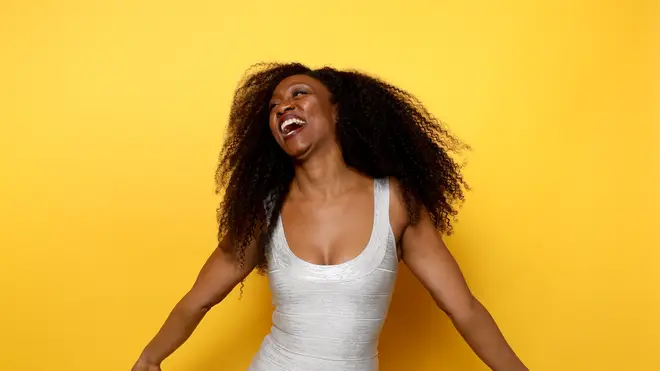 Beverley supported Prince during his residency at the O2 Arena, and was flown to perform at the late singer's Oscars party in front of many A-list stars, winning a standing ovation from people like Quincy Jones.
In 2013, she moved into the world of musical theatre, playing Rachel Marron in The Bodyguard. In 2021, she began starring in the hit musical The Drifters Girl.
In 2022, she joined the judging panel of ITV's new singing competition Starstruck.
How old is Beverley Knight and where is she from?

Beverley Knight - Everything's Gonna Be Alright LIVE

Born Beverley Smith, she was born on March 22, 1973. She celebrated her 48th birthday in 2021.

She was born to Jamaican parents, and grew up in a strict Pentecostal household, where church attendance was a major part of their family.

Speaking about first finding music through church, she said: "The first time I heard music would have been in church. My mum was often called upon: 'Come on sister Dolores. Lead us in song!'

"Singing was the most natural thing in the world. I thought, doesn't everybody's mum lead the congregation at church in song?"

Due to her parents' strict religious beliefs, other types of music were frowned upon, but soul and gospel artists such as Sam Cooke and Aretha Franklin were a a big part of her childhood.

She began writing her own songs aged 13, and in her late teens she began performing in local clubs.

Beverley was discovered by publisher Peter Robinson and singer Westley Jones, and they came up with her stage name of Beverley Knight, as Robinson had another singer on the books called Fiona Day.

Who is Beverley Knight's husband and does she have any children?

Beverley Knight and James O'Keefe in 2021. Picture: Getty

Beverley Knight is married to production technician James O'Keefe.

After announcing their engagement in 2010, the couple got married in 2012.

Beverley met James when he was working as an electrician at a TV shoot, and after a small chat, Beverley later said that she "just knew" he was the one.

She told the Daily Express: "I was so sure I'd end up with a big, strapping Idris Elba type, instead I married a lean, white man of Irish descent.

"I saw him up a ladder, beautiful face, beautiful smile. We talked and I just knew... but I didn't dare get his details.

"Two months later, my team saw him at another video shoot and remembered I'd been 'fan-girling' over him.

"They got his number. We had our first date and I was freaking out."I could feel something happening straight away. Within a week I phoned my mum and said, 'I think this is the one, you and Dad need to meet him'."

Beverley and James do not have any children together, and Beverley has spoken about her experience with uterine fibroids.

Uterine fibroids are muscular tumours that grow on the womb, and the singer was advised to have surgery in order to stay healthy.

Beverley Knight and James O'Keefe in 2012. Picture: Getty

Beverley underwent a hysterectomy, meaning she could not have children.

She described the moment as a "thunderbolt, even at 44". She told You magazine: "I had never wanted children because I always felt my work was so full on, I couldn't be the mother I wanted to be, but in the back of my mind there was always an option.

"Now everything was whirling: 'That's it. I am never, ever going to give birth.'

"My husband told me: 'I just want you. And I want you well.'"