Eric Church facts: Country singer's age, wife, children, songs and more revealed
2 February 2021, 17:06 | Updated: 29 March 2022, 16:09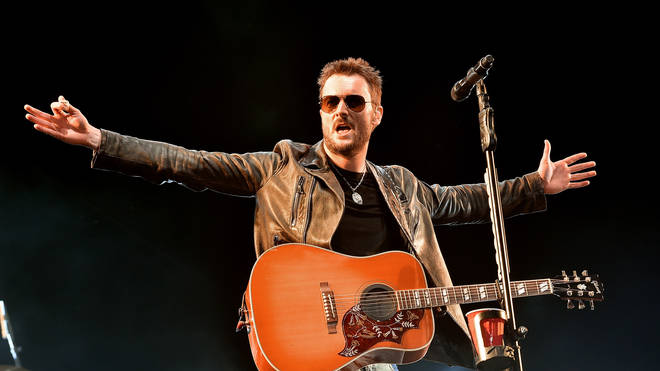 Eric Church has become one of country music's biggest stars over the past 10 years.
After seven studio albums and millions of records sold, Eric Church has become a firm favourite in the country music world.
Eric even performed the coveted National Anthem slot at the 2021 Super Bowl, but where is he from and how old is he? Here's all the important facts:
How old is Eric Church and where is he from?

Eric Church was born on May 3, 1977. He celebrated his 44th birthday in 2021.

Full name Kenneth Eric Church, he was born in Granite Falls, North Carolina, to parents Ken and Rita Church.

He first worked with his father at Clayton Marcus, a furniture upholstery company, where his father was president.

Aged 13, he bought a guitar and began writing songs of his own, and the rest is history.

What are Eric Church's biggest songs?

Among Eric Church's most famous songs include:

- Guys Like Me

- Love Your Love the Most

- Drink In My Hand

- Springsteen

- The Outsiders

- Give Me Back My Hometown

- Talladega

- Mr Misunderstood

- Like a Wrecking Ball

- Record Year

- Some of It

Is Eric Church married and does he have children?

Eric and Katherine in 2020. Picture: Getty

In 2008, Eric Church married music publisher Katherine Blasingame.

At their wedding, Eric performed 'You Make It Look So Easy', a song he wrote for his partner.

In October 2011, the couple's first son, Boone McCoy Church, was born. Boone is the subject of his father's song 'Three Year Old'.

In February 2015, their second son, Tennessee Hawkins 'Hawk' Church was born.