Quincy Jones facts: Music producer's age, wife, children, net worth and more revealed
12 July 2023, 10:42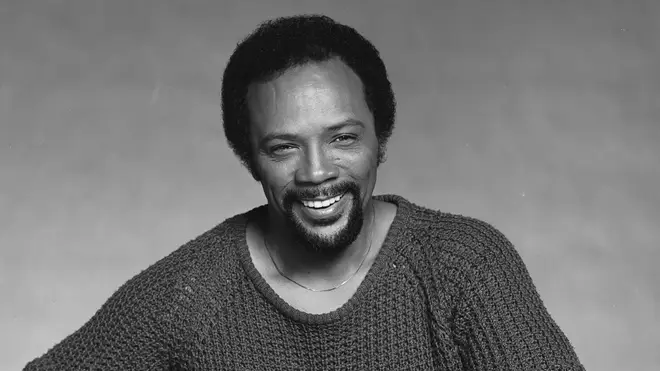 Quincy Jones is one of the most successful and popular music producers of all time, with over 70 years in the entertainment industry.
Quincy Jones has done everything. He is a record producer, multi-instrumentalist, songwriter, composer, arranger, and film and TV producer.
He has a record 80 Grammy nominations, and began his career as a jazz arranger and conductor before moving on to pop and film scores.
In 1968, Quincy and his songwriting partner Bob Russell became the first African-Americans to be nominated for an Academy Award for Best Original Song for 'The Eyes of Love' from the film Banning, and three years later he became the first African-American to be the musical director and conductor of the Academy Awards ceremony.
Best known for his work with Michael Jackson in the 1970s and 1980s, he has a body of work that anyone would envy.
Here are all the important facts about the legendary artist:
How old is Quincy Jones and where is he from?

Quincy Jones in 2020. Picture: Getty

Quincy Jones was born on March 14, 1933. He celebrated his 90th birthday in 2023.

Full name Quincy Delight Jones Jr, he was born in the South Side of Chicago. He was the son of Sarah Frances (née Wells), a bank officer and apartment manager, and Quincy Delight Jones, a semi-professional baseball player and carpenter from Kentucky.

His paternal grandmother was an ex-slave in Louisville, and Quincy later discovered that his paternal grandfather was Welsh.

How did Quincy Jones get his start in music?

Quincy Jones with Ray Charles. Picture: Getty

In high school, Quincy developed his skills as a trumpeter and arranger.

Aged 14, he introduced himself to a 16-year-old Ray Charles after watching him play at the Black Elks Club. He has said that Ray Charles was an early inspiration for his own music career.

He has also credited his father's work ethic with giving him the confidence to succeed, and his loving strength with holding the family together.

Quincy Jones in 1960. Picture: Getty

Quincy quoted his father as using the motto: "Once a task is just begun, never leave until it's done. Be the labour great or small, do it well or not at all."

In 1951, he earned a scholarship to Seattle University, where he met a young Clint Eastwood who was also a music major.

He eventually left his studies after receiving a chance to tour as a trumpeter, arranger, and pianist with bandleader Lionel Hampton, and thus his professional career began.

He soon moved to New York City, where he started getting freelance commissions writing arrangements for Sarah Vaughan, Dinah Washington, Count Basie, Duke Ellington and Ray Charles, who was by now a close friend.

Who has Quincy Jones produced?

Michael Jackson - Rock With You (Official Video)

Quincy Jones has been a prolific record producer and arranger throughout his career.

Among the artists he has produced or arranged include:

- Ray Charles

- Ella Fitzgerald

- Michael Jackson (his albums Off the Wall, Thriller and Bad)

Frank Sinatra And Quincy Jones. Picture: Getty

Who is Quincy Jones' wife and how many children does he have?

Quincy Jones with third wife Peggy Lipton. Picture: Getty

Quincy Jones has been married three times, and has seven children with five different women.

He was first married to Jeri Caldwell from 1957 to 1966, and they had a daughter named Jolie.

He had a brief affair with Carol Reynolds, which resulted in a daughter named Rachel.

Quincy was later married to Swedish actress Ulla Andersson from 1967 to 1974, and they had a daughter named Martina and a son named Quincy, who also became a music producer.

The day after his divorce from Andersson, Quincy married American actress Peggy Lipton.

Quincy Jones with children Quincy, Martina, Rashida and ex-wife Peggy Lipton in 2014. Picture: Getty

Quincy Jones with daughter Rashida Jones. Picture: Getty

Quincy Jones' youngest child Kenya in 2016. Picture: Getty

They had two daughters: actresses Kidada and Rashida Jones. Rashida is best known for her roles in The Office, Parks and Recreation and Angie Tribeca and for co-writing Toy Story 4.

After divorcing Lipton in 1989, Quincy later dated and lived with German actress Nastassja Kinski from 1991 to 1995, and they had a daughter named Kenya, who became a fashion model.

What is Quincy Jones' net worth?

According to Celebrity Net Worth, Quincy Jones has an estimated net worth of £362 million ($500m).