Clint Eastwood facts: Hollywood actor's age, wife, children, films and career explained
10 July 2023, 15:34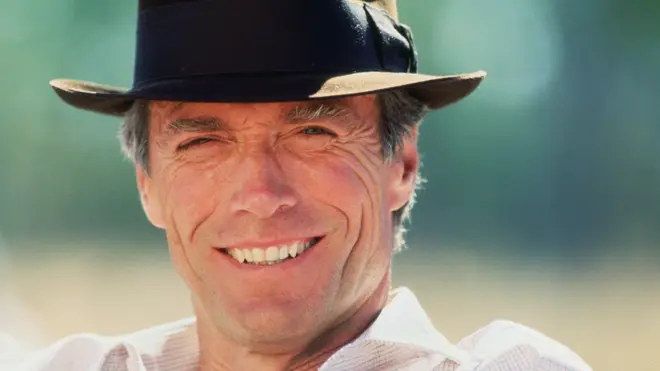 Clint Eastwood is easily one of the most iconic stars in cinema history.
The American actor and director first found success in the Western TV series Rawhide, and then rose to worldwide fame with his role as the Man with No Name in Sergio Leone's 'Dollars Trilogy' of Spaghetti Westerns during the 1960s.
Clint Eastwood then continued this success as cop Harry Callahan in the five Dirty Harry films in the 1970s and 1980s.
In 1986, Clint also served for two years as the mayor of Carmel-by-the-Sea, California.
Other big film roles include Every Which Way but Loose (1978), Hang 'Em High (1968), Pale Rider (1985), Where Eagles Dare (1968), Escape from Alcatraz (1979), Heartbreak Ridge (1986), In the Line of Fire (1993), The Bridges of Madison County (1995), Gran Torino (2008), The Mule (2018), and Cry Macho (2021).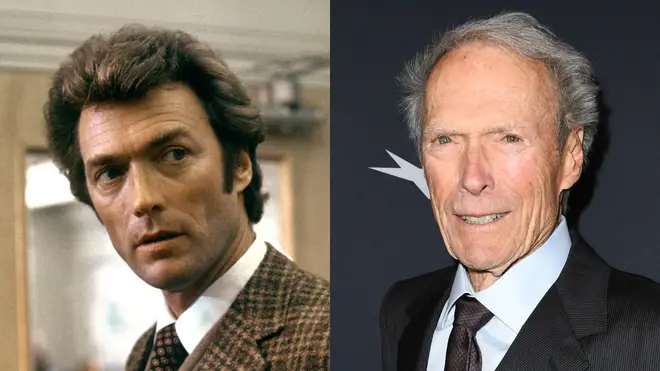 Clint also won Best Director and Best Picture for his Western film Unforgiven (1992) and his sports drama Million Dollar Baby (2004). He has also directed the films Mystic River (2003), Letters from Iwo Jima (2006), Changeling (2008), Invictus (2009), American Sniper (2014), Sully (2016), and Richard Jewell (2019).
He has won four Academy Awards, four Golden Globe Awards, three César Awards, and an AFI Life Achievement Award.
How old is Clint Eastwood?

Clint Eastwood in 2015. Picture: Getty

Clint Eastwood was born on May 31, 1930. He celebrated his 93rd birthday in 2023.

Full name Clinton Eastwood Jr, he was born in San Francisco, California.

His parents were Clinton Eastwood Sr., a bond salesman and manufacturing executive for Georgia-Pacific Corporation, and Ruth Wood (née Margret Ruth Runner), a housewife and later IBM clerk.

He also has a younger sister named Jeanne Bernhardt.

How did Clint Eastwood get his start in acting?

Clint Eastwood in A Fistful of Dollars in 1964. Picture: Getty

Clint Eastwood had several jobs, including lifeguard, paper carrier, grocery clerk, forest firefighter, and golf caddy.

He tried to enroll at Seattle University in 1951, but was drafted into the United States Army during the Korean War.

When a production was shooting in Fort Ord, a production assistant reportedly spotted Eastwood and invited him to meet the director. Eventually, he landed an audition for Arthur Lubin. However, while his presence was welcomed, his acting was "quite amateurish".

Clint Eastwood in 1960. Picture: Getty

Lubin suggested that Clint attend drama classes, and he later signed a contract. He was initially criticized for delivering his lines through his teeth, which would become a lifelong trademark.

In May 1954, Eastwood made his first audition for Six Bridges to Cross but was rejected. After many unsuccessful auditions, he was eventually given a minor role in Revenge of the Creature (1955).

After years of minor roles in film and TV, in 1958 Clint was cast as Rowdy Yates in Rawhide, and his career breakthrough had finally come. He was almost 30 at the time.

How many times has Clint Eastwood been married and how many children does he have?

Clint Eastwood with his daughter Laurie (left), mother Ruth and wife Dina (right) in 2004. Picture: Getty

Clint Eastwood has had a colourful personal life, to say the least, and has had various casual and serious relationships, many of which overlapped.

He has eight known children by six women, only half of whom were officially acknowledged.

Clint has continued to refuse to confirm his exact number of children, and there have been various discrepancies regarding the number. His biographer, Patrick McGilligan, has said that Eastwood's total number of children is unclear and that "one was when he was still in high school."

Clint Eastwood's first marriage was to manufacturing secretary Margaret Neville Johnson in 1953, having met her on a blind date. During their relationship, he had an affair that resulted in his daughter, Laurie (born 1954), who was adopted by Clyde and Helen Warren of Seattle.

The identity of Laurie's biological mother is not publicly known, but McGilligan has said the mother belonged to a theatre group Eastwood took part in.

Other affairs included a 1959 to 1973 relationship with stuntwoman Roxanne Tunis, that produced a daughter, Kimber (born 1964).

Johnson and Eastwood had two children together: Kyle (born 1968) and Alison (born 1972). Kyle is a famous musician who has composed music for nine of his dad's films. Alison is also an actress who has appeared in a number of films, including playing Clint's daughter in his film The Mule.

Clint Eastwood with children Alison and Kyle in 2007. Picture: Getty

In 1975, Eastwood and married actress and director Sondra Locke started living together. She had been married since 1967 to Gordon Anderson, an unemployed homosexual man. Eastwood finally divorced Johnson in 1984, but Locke remained married to Anderson until her death in 2018. Eastwood separated from Locke in 1989.

Clint Eastwood With Sondra Locke in 1982. Picture: Getty

Clint Eastwood with children Francesca and Scott in 2016. Picture: Getty

Clint Eastwood with daughter Kathryn (left) and second wife Dina (right) in 2005. Picture: Getty

Outside of his relationship with Locke, Eastwood fathered two children, Scott (born 1986) and Kathryn (born 1988) with Jacelyn Reeves, a flight attendant. Scott is also a famous actor, appearing in several Fast & Furious movies.

During the early-to-mid-1990s, Eastwood had a relationship with actress Frances Fisher, that produced a daughter, Francesca (born 1993). Francesca is also an actress and reality TV star.

Clint Eastwood married for the second time in 1996 to news anchor Dina Ruiz, who gave birth to their daughter Morgan in the same year. Their marriage ended in 2014.

What is Clint Eastwood's net worth?

Clint Eastwood's net worth is estimated to be $375 million as of July 2023, according to various sources. He has earned his fortune from his successful career as an actor, director, producer, and politician.

In pounds, his net worth would be approximately £273.75 million.