Annie Lennox facts: Singer's age, husband, children, net worth and more revealed
9 March 2022, 16:13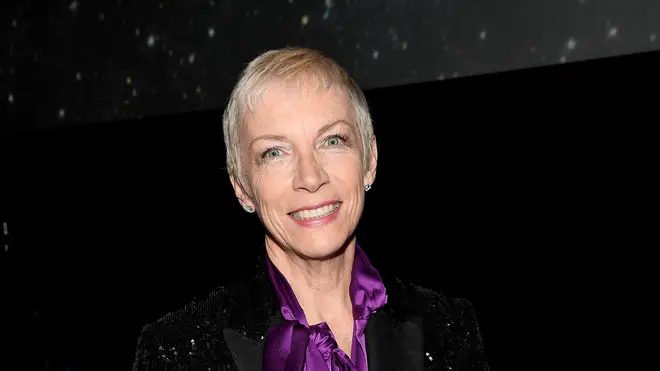 Annie Lennox is one of the most successful celebrated artists of her generation, from her time in '80s synthpop duo Eurythmics to her solo career.
The Scottish singer-songwriter has sold millions of records around the world, and is also known for her social activism and charity work.
She has raised money and awareness for HIV/AIDS, and in 2011 was appointed an OBE by Queen Elizabeth II for her "tireless charity campaigns and championing of humanitarian causes".
Here are all the important facts every fan should know about Annie Lennox:
How old is Annie Lennox and where is she from?

Annie Lennox in 1988. Picture: Getty

Annie Lennox was born on Christmas Day in 1954. She celebrated her 67th birthday in 2021.

She was born in Aberdeen in Scotland, and was the daughter of Dorothy Farquharson and Thomas Allison Lennox.

What are Annie Lennox's biggest songs and when was she in Eurythmics?

Eurythmics - Sweet Dreams (Are Made Of This) (Official Video)

Between 1977 and 1980, she was the lead singer of The Tourists, a pop group and her first collaboration with Dave Stewart.

Lennox and Stewart's second group was the duo Eurythmics, where she first found international fame.

She became known for her androgyny, and had big hits including 'Sweet Dreams (Are Made of This)', 'There Must Be an Angel', 'Love Is A Stranger', 'Here Comes the Rain Again' and 'Who's That Girl?'.

Annie Lennox - No More "I Love You's" (Official Video)

Although Eurythmics never officially parted, Lennox began a solo career in the early 1990s.

She has since scored several big solo hits, including 'Why', 'Walking on Broken Glass', 'No More I Love Yous', and 'Dark Road'.

Is Annie Lennox married and does she have any children?

Annie Lennox and Mitch Besser in 2018. Picture: Getty

Annie Lennox has been married three times.

Her first marriage, from 1984 to 1985, was to German Hare Krishna devotee Radha Raman.

From 1988 to 2000, she was married to Israeli film and record producer Uri Fruchtmann. She has two daughters with Uri: Lola and Tali. Their son, Daniel, was stillborn in 1988.

In 2012, Lennox married Dr Mitch Besser in London in a private ceremony.

What is Annie Lennox's net worth?

In the 2010 Sunday Times Rich List, Lennox was estimated to have a wealth of £30 million.