Annie Lennox's daughter Lola is also a singer and she's got a mesmerising voice
15 June 2020, 17:57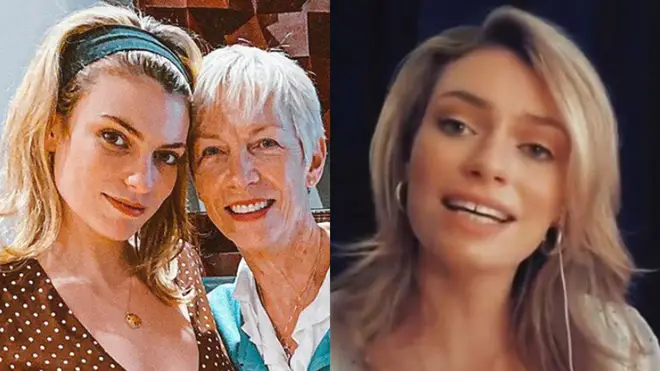 Annie Lennox may is not the only one in her family with an amazing voice.
Daughter Lola Lennox, 29, is giving her famous mum a run for her money when it comes to incredible vocals.
Lola was introduced to the world stage in April this year when she joined mum Annie Lennox for a duet during the lockdown One World: Together At Home concert.
The mother-daughter duo joined Elton John, Paul McCartney and Stevie Wonder in performing from home, with their for a rendition of 'There Must Be An Angel' for the virtual gig.
Annie & Lola Lennox perform "There Must Be An Angel" | One World: Together At Home
Lola Lennox released her debut single 'In The Wild' at the beginning of 2020 and her follow up single 'Pale' was released at the end of May. Follow up singles 'Lalala Love Me' and 'Back At Wrong' are due out in 2020.
Lola's brilliant singing voice and strong musical heritage stands her in good stead to become a household name.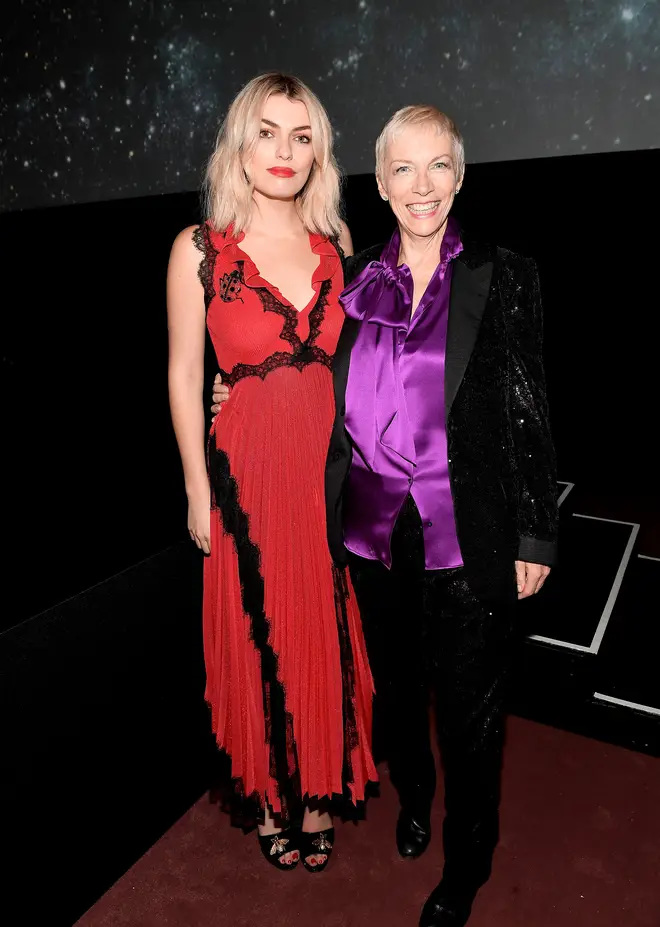 "This is my first official single ever," she explained to Refinery29 when she released 'In The Wild' in February: "I wanted something that wasn't too upbeat and mid-tempo...I like to write ballads and songs that are sad and intimate."
Mother Annie Lennox has won eight Brits, four Grammy Awards, a Golden Globe Award and an Academy Award for her music and Lola's father is Uri Fruchtmann, a producer and movie director.
Her sister Tali Lennox is a famous British model and Lola herself has modelled for Italian Vogue, but singing was always her passion.
Lola Lennox - In The Wild (Music Video)
Brought up in London and surrounded by the entertainment industry - she is great friends with Bob Geldof's children Pixie and Fifi - music is in Lola's blood.
She started learning the piano at age seven and was even accepted into the Royal Academy Of Music for her vocals, but decided to drop out in favour of writing and performing her own material.
Despite growing up with the Eurythmics lead singer as her mum, Lola has claimed she doesn't even have Annie Lennox's incredible back catalogue of music on her playlists.
"I love love soul and jazz like Etta james and Dusty Springfield," Lola told Billboard in 2019: "I try to encompass that with great pop songs that you can sing along to. I don't even have my mum's music on my Spotify list!"
Speaking of her daughters to Good Housekeeping magazine, Annie clearly has a close relationship with her two girls: "I think my daughters respect what I've done and am trying to do…" she said.
Everybody Wants To Rule The World Cover By Lola Lennox
"I'm so proud of both the girls as human beings. I grew up in Scotland in the 50s and in my background, nobody hugged or kissed. It was viewed as too soft, as time were hard and the culture contained a great deal of stoic reserve."
In December 2019, Lola helped write and perform the soundtrack and voice over for the BBC series Serengeti, something she connected with on a deep level.
"Nature, to me, is the source of our existence," she told Refinery29. "It really deeply clams me down and grounds me. I feel like we are living in a time where we are in front of screens all day, and going into nature gives us introspection. We need to respect nature, and connect to it."
Lola has been in lockdown with her boyfriend, model Braeden Wright, at their home in L.A. since March.
The artistic duo shot the entirety of her music video for single 'Pale' in the four walls of their apartment and they shot it "24/7 for a week" until they got it just right.
During lockdown boyfriend Braeden released a fantastic video on his Instagram page of Lola video calling her mum Annie Lennox, as the neighbours across the street blasted the Eurythmics single 'Sweet Dreams' (above).