Bob Geldof facts: Singer's children, age and Live Aid concerts
22 May 2020, 17:53 | Updated: 22 May 2020, 18:16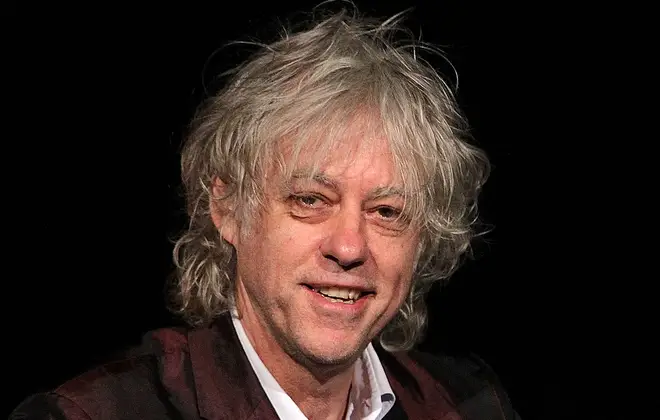 The Boomtown Rats frontman Bob Geldof is renowned for his activism and outspoken nature.
But just who is the Live Aid founder? Here is everything you need to know about the singer and philanthropist Bob Geldof:
How old is Bob Geldof and where is he from?

Bob Geldof was born on October 5, 1951 and brought up in Dun Laoghaire, Ireland. He is 68 years old.

Bob was bullied at high school and after graduating worked as a slaughterman and a pea canner, before landing a job as a music journalist in Vancouver, Canada.

2019 Ischia Global Film & Music Fest - Opening Ceremony. Picture: Getty

In 1975 he returned to Ireland and became the lead singer of rock group The Boomtown Rats.

The band had UK number ones with 'Rat Trap' and 'I Don't Like Mondays' and Bob co-wrote 'Do They Know It's Christmas', which turned out to be one of the fastest selling singles in history, with 3.8 millions sales to date.

Who are Bob Geldof's kids?

Bob Geldof and his ex-wife Paula Yates had three children together, Fifi Trixibelle Geldof, 37, Peaches Geldof and Pixie Geldof, 29.

Bob And Paula, 1984. Picture: Getty

Paula Yates left Bob in 1995 for INXS frontman Michael Hutchence and the couple had a child together, Tiger Lily Hutchence in July 1996.

After Michael's suicide in 1997 and Paula's death a few years later in 2000, Bob Geldof became the legal guardian of Tiger Lily and later adopted her.

Bob Geldof's children (L to R): Fifi, Tiger Lily, Pixie and Peaches.

Picture: Getty

Paul Young on whether David Bowie was meant to have his Band Aid line

In a tragic turn of events, Peaches Geldof died from a heroin overdose in April 2014 when she was 25-years-old.

Bob married his partner of 18 years, Fresh actress Jeanne Marine, in April 2015 and the couple live in Battersea, South West London.

What was Bob Geldof's involvement with Live Aid?

To many people, Bob Geldof is as renowned for his activism as much as his music.

In 1984, Bob created the supergroup Band Aid.

The various artists of the group included George Michael, Paul Young, Bono, Boy George and Sting, who together released the number one single 'Do They Know It's Christmas' to raise funds and bring attention to the famine in Ethiopia.

Sting, George Michael and Paul Young photographer rehearsing with other stars for Band Aid, November 1984. Picture: Getty

The Band Aid line-up, photographed during rehearsals in November 1984. Picture: Getty

Buoyed by the success of Band Aid, Bob organised Live Aid the year after in July, 1985 - a huge worldwide concert seen by an incredible 1.9 billion people.

Acts that performed included sets by Queen, Elton John, David Bowie, George Michael, Eric Clapton, Bryan Adams and Neil Young and the incredible 16 hour concert raised over £150 million.

On July 2, 2005 Bob Geldof organised, Live 8 - ten concerts to be held across the world to hold world leaders to account and 'Make Poverty History'.

The simultaneous concerts included performances by Will Smith in Philadelphia, the Pet Shop Boys in Moscow, Aerosmith in Barrie, Canada and Paul McCartney, Robbie Williams, Chris Martin and Madonna in London.

Queen - Radio Ga Ga (Live Aid 1985)

David Bowie on stage at Live Aid, July 13 1985. Picture: Getty

The concerts were timed to precede the G8 summit in Scotland on July 6-8 at Gleneagles Hotel and on July 7 the G8 leaders announced they were doubling aid to third world nations from $25 billion to $50 billion, with half going to the continent of Africa.

In 1986, when he was just 34-years-old, Bob Geldof was awarded an honourary knighthood by the Queen for his work in creating Band Aid and Live Aid.