Neil Young confirms he and actress Daryl Hannah are married
1 November 2018, 14:18 | Updated: 1 November 2018, 14:21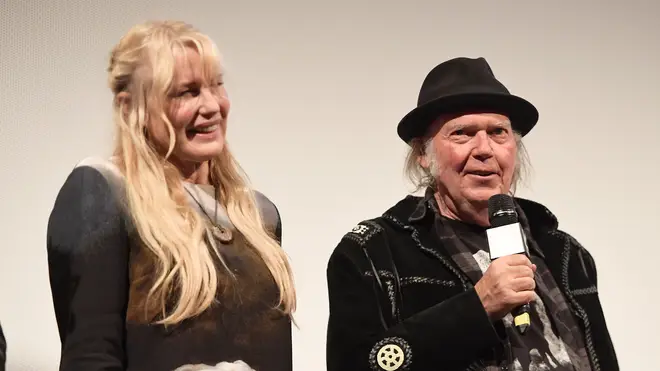 You'd be forgiven for not even knowing these two were an item!
Rock icon Neil Young has finally confirmed that he and actor Daryl Hannah secretly got married earlier this year.
Blues guitarist Mark Miller first revealed the news on Facebook in August, saying: "Congratulations to Daryl Hannah and Neil Young on their wedding today. may they have a long and happy relationship."
The next day, Kill Bill actor Hannah posted a picture of an owl on Instagram, along with the caption: "Someone's watching over us… love and only love".
The couple are thought to have married in Atascadero, California, following a ceremony on Young's yacht near the San Juan islands.
The 57-year-old actor has been dating the 72-year-old musician for around four years, following Young's split from wife Pegi Young. The former couple had been married for 36 years.
Young said at the time about his new relationship: "We didn't pay any attention to that. It doesn't matter. We don't give a s***. We don't care, because they don't know what they're talking about.
"And if they do know what they're talking about, we still don't care, but we're happy for them. It doesn't matter. What matters is us, not the press."
Neil Young - Ohio (Official Live Video)
Neil has now confirmed the marriage in a message released alongside a live recording of his Crosby, Stills, Nash and Young track 'Ohio'.
"My wife Daryl and I put this video together to reflect on," he said.
Congratulations!