Anthony Hopkins delights fans as he plays piano for his cat in self-isolation
19 March 2020, 17:05 | Updated: 20 March 2020, 10:11
Sir Anthony Hopkins has delighted fans with some light-hearted relief while in self-isolation.
In a new video, the 82-year-old can be seen playing piano for his cat Niblo.
The actor posted the heartwarming video on his social media while advised to stay indoors due to the coronavirus pandemic.
Tabby cat Niblo seemed to enjoy the performance, turning around to gaze at Sir Antony mid-show.
Click here for the latest coronavirus advice from the NHS
Watch the full video here: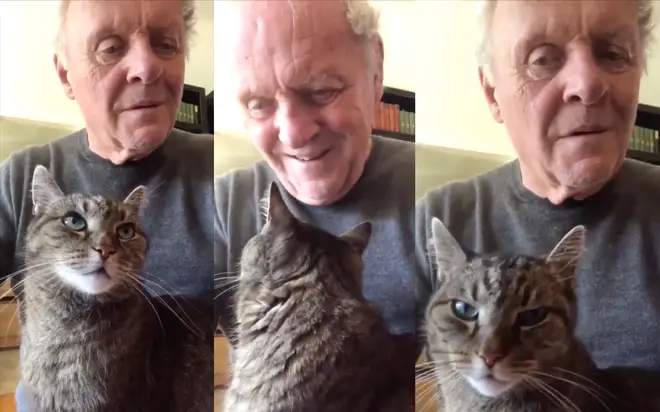 Sir Antony captioned the post: "Niblo is making sure I stay healthy and demands I entertain him in exchange... cats".
Niblo was brought to a Budapest hotel Anthony was filming in, and the concierge tried to find a suitable home for him.
Hoping someone would adopt Niblo, Sir Antony and his wife eventually took him back to their Malibu home.