Aretha Franklin funeral: Watch the service live here
28 August 2018, 20:43 | Updated: 31 August 2018, 14:50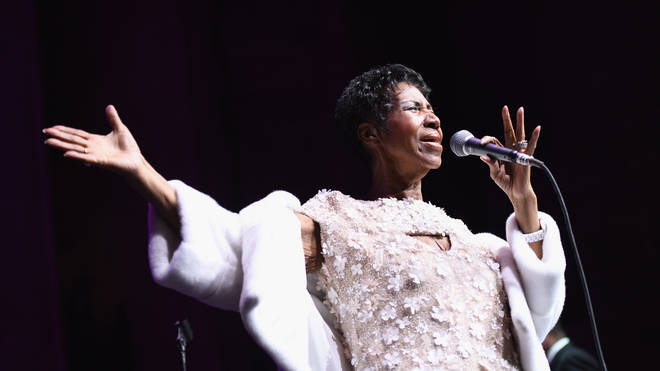 The world can say goodbye to the Queen of Soul today (August 31).
Aretha Franklin's funeral will take place today, and while it will be a private affair inside the venue, her family have allowed cameras to livestream the event around the world.
Watch the live stream via Buzzfeed News below:
The Friday service will be made available for viewing live online and on TV, by the Associated Press.
In the UK, Channel 4 will be airing it from 3pm, and it will also likely have live coverage on 24 hour news channels.
In the US, it will also be shown on various local stations and on Fox News and CNN nationally.
The funeral service, which takes place at Greater Grace Temple in Detroit, starts at 10am local time, which is 2pm GMT.
Speakers at her funeral will include Bill Clinton, Clive Davis, Smokey Robinson and Rev. Jesse Jackson. Many artists will also perform. The full timings are:
1545 BST Musical Tribute - Faith Hill
1603 Musical Tribute - Ariana Grande
1710 Former President, Bill Clinton
1736 Musical Tribute - Chaka Khan
1741 Musical Tribute - Ron Isley
1751 Rev. Jesse Jackson
1815 Tyler Perry - film director
1820 Clive Davis, chief creative officer, Sony Music
1825 Smokey Robinson
1838 Isaiah Thomas, former NBA Player, Detroit Pistons
1900 Sermonic Selection - Jennifer Hudson
1935 Musical Tribute - Stevie Wonder joined by national artists
Aretha Franklin passed away on August 16, following a battle with pancreatic cancer.