Aretha Franklin, the Queen of Soul, has died at the age of 76
16 August 2018, 15:00 | Updated: 16 August 2018, 16:09
The music icon was surrounded by friends and family in her hometown of Detroit today (August 16).
In a statement, her family said: "In one of the darkest moments of our lives, we are not able to find the appropriate words to express the pain in our heart.
"We have lost the matriarch and rock of our family. The love she had for her children, grandchildren, nieces, nephews and cousins knew no bounds."
The family also confirmed that her death was due to advanced pancreatic cancer.
Aretha Franklin was one of the most successful singers of all time, selling over 75 million records worldwide.
Born in March 25, 1942 in Memphis, Tennessee, she began her career as a child singing gospel at New Bethel Baptist Church in Detroit, where her father, CL Franklin, was the minister.
In 1960, aged just 18, she started a secular career, recording for Columbia Records but with only minor success. Seven years later, she signed Atlantic Records, and achieved huge commercial and critical acclaim with songs such as 'Respect', '(You Make Me Feel Like) A Natural Woman', 'Spanish Harlem' and 'Think'. She achieved her 'Queen of Soul' status by the end of the decade.
She recorded a total of 112 charted singles in the US,becoming the most charted female artist in the chart's history. After her father was shot in 1979, she left Atlantic and signed with Arista Records, and found success with her role in the film The Blues Brothers and with the albums Jump to It and Who's Zoomin' Who?.
In 1998, Aretha won more acclaim for singing the opera aria 'Nessun dorma' at the Grammys, replacing Luciano Pavarotti.
Other popular songs include 'Rock Steady', 'Jump to It', 'Freeway of Love', 'Who's Zoomin' Who', 'Chain Of Fools', 'I Knew You Were Waiting (For Me)' (with George Michael), and a cover of The Rolling Stones song 'Jumpin' Jack Flash'.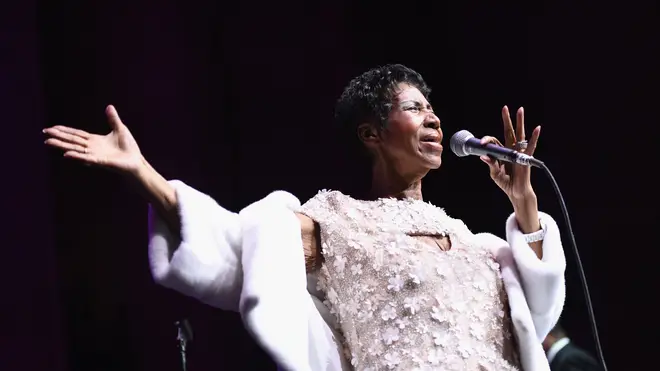 Aretha was a mother of four sons. She first became pregnant at the age of 12, and gave birth to her first child, named Clarence after her father, in 1955. The father of the child was Donald Burk, a boy she knew from school.
In 1957, aged 14, she had a second child named Edward after his father Edward Jordan. While Aretha was pursuing her career, her grandmother Rachel and sister Erma took turns raising the children.
Her third child, Ted White, Jr, was born in 1964 and is known professionally as Teddy Richards. Her youngest son, Kecalf Cunningham, was born in 1970 is the child of her road manager Ken Cunningham.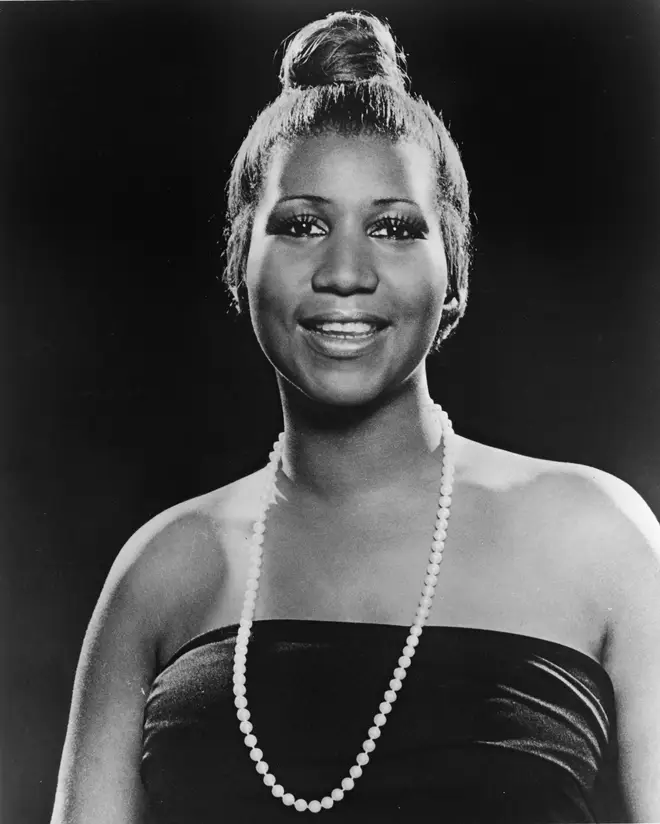 She married twice, first to Theodore 'Ted' White in 1961 aged 19. After a difficult marriage that involved domestic violence, they separated in 1968. She then married her second husband, actor Glynn Turman, in 1978, and became stepmother of Turman's three children from a previous marriage.
After their divorce in 1984, Aretha planned to marry longtime companion Willie Wilkerson, but she eventually called the 2012 engagement off.
"American history wells up when Aretha sings", president Barack Obama said of his emotional response to her performance of 'Natural Woman' at the 2015 Kennedy Center Honors.
"Nobody embodies more fully the connection between the African-American spiritual, the blues, R&B, rock and roll - the way that hardship and sorrow were transformed into something full of beauty and vitality and hope."