8 of Aretha Franklin's best ever songs
16 August 2018, 15:24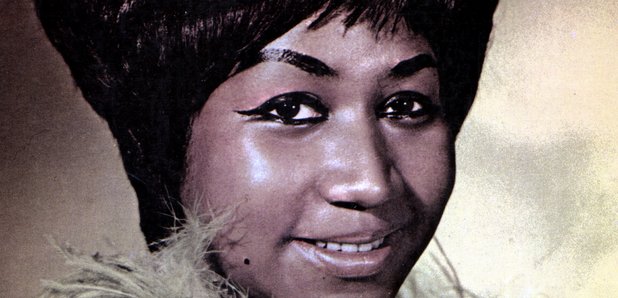 Aretha Franklin is without doubt one of the greatest soul singers of all time.
In fact, there's a reason why she is called the Queen of Soul...
With record sales of over 70 million and over 40 albums, it's pretty difficult picking just a handful of her very best songs. But here are the greatest and most iconic Aretha classics to make you dance, think and get moved by.
1. 'Respect'
Otis Redding wrote and first recorded this soul anthem in 1965. However, two years later, Aretha recorded the definitive version.
The music in both versions is significantly different, and the stories told by the two singers have a completely different tone. Redding's version is a plea from a desperate man, hoping to give his woman anything she wants, even if she hurts him, so long as she gives him respect when he gets home.
However, Franklin's version is a powerful declaration from a confident woman, who never does her man wrong, and demands his "respect. Her version also added the "R-E-S-P-E-C-T" chorus and the "Sock it to me, sock it to me, sock it to me..." backing.
2. 'You Make Me Feel (Like a Natural Woman)'
Written by Carole King, Gerry Goffin and Jerry Wexler, it became one of Aretha's signature songs in 1967.
In 2015, Aretha performed the song in tribute to Carole King, after the singer-songwriter was celebrated at the Kennedy Center Honours.
3. 'Chain of Fools'
Released in 1967, this song gave Aretha a number two hit in the US.
Asked by producer Jerry Wexler to create songs for Otis Redding, songwriter Don Covay recorded a demo of this song, which he had written in his youth while singing gospel with his brothers and sisters. After hearing the demo, Wexler gave the song to Aretha rather than Redding.
4. 'Think'
This feminist anthem was written by Aretha and then husband Ted White, and was a US top 10 hit in 1968.
Aretha later recorded a longer version for the 1980 movie The Blues Brothers, and a third version for her 1989 album Through the Storm.
5. 'I Say a Little Prayer'
Perhaps Aretha's most famous song, it was actually first recorded by Dionne Warwick a year before.
Written by Burt Bacharach and Hal David to convey a woman's concern for her lover who's serving in the Vietnam War, Aretha only ended up recording it after singing it for fun one day in the studio with backing singers The Sweet Inspirations.
6. 'Freeway of Love'
This track sent Aretha back into the US top five in 1985, and also earned her a Grammy Award.
Bruce Springsteen's E Street Band saxophonist Clarence Clemons and disco singer Sylvester also appear on the record.
7. 'I Knew You Were Waiting (for Me)' (with George Michael)
This Grammy Award-winning duet was a number one smash around the world for Aretha and George in 1987, and was co-written by Simon Climie of Climie Fisher fame.
It had been one of George Michael's ambitions to perform with Aretha, and producer Clive Davis put to two in touch. It was originally intended as a solo song for Tina Turner.
8. 'Until You Come Back to Me (That's What I'm Gonna Do)'
Originally recorded by Stevie Wonder in 1967, his version remained unreleased until 10 years later.
However, Aretha scored the first hit with it in 1973. It also featured Donny Hathaway on electric piano.