Tina Turner facts: Singer's real name, husband, children and more revealed
24 May 2023, 19:57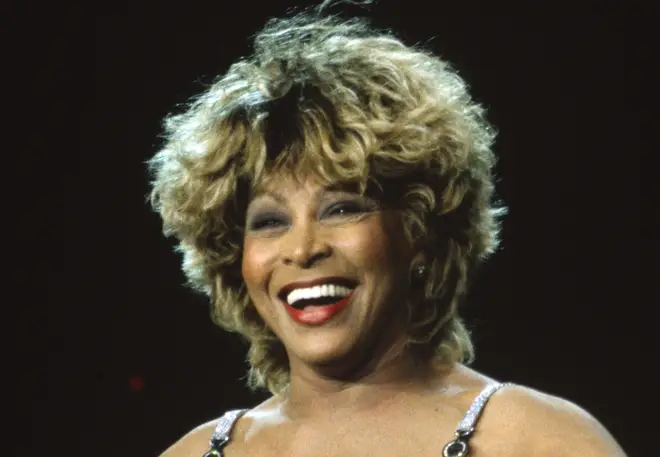 Known for her amazing singing voice and charisma on stage, here we bring you everything you need to know about the incredible Tina Turner.
American-born singer Tina Turner was known as the 'Queen of Rock 'n' Roll', and first found fame as the lead singer of the duo Ike & Tina Turner, before launching a massively successful career as a solo artist.
Tina began her career with Ike Turner's Kings of Rhythm in 1957, and first appeared on record under the name Little Ann. Following her split from Ike in the 1970s, she launched what became known as "one of the greatest comebacks in music history".
Her 1984 multi-platinum album Private Dancer was a big hit around the world, and she quickly became one of the best-selling artists of all time.
Tina also acted in the films Tommy, Mad Max Beyond Thunderdome and Last Action Hero, and her 1993 biopic What's Love Got to Do with It, brought her story to even more fans.
She sold over 100 million records, earned 12 Grammy Awards nominations, three Grammy Hall of Fame awards, and a Grammy Lifetime Achievement Award. She was also the first black artist and the first female to be on the cover of Rolling Stone.
When and where was Tina Turner born?

Tina Turner. Picture: Getty

Tina Turner was born on November 26, 1939 in Brownsville, Tennessee. She marked her 83rd birthday in 2022.

Her parents Floyd and Zelma Bullock, who worked as sharecroppers, separated in the early '50s and Tina went to live with her grandmother in Nutbush, Tennessee.

When she was 16 she moved to St Louis, Missouri where in 1956 she met Ike Turner and started performing with his band Kings of Rhythm.

Tina Turner passed away at the age of 83 on May 24, 2023.

What was Tina Turner's real name?

Tina Turner's real name was Anna Mae Bullock.

She started out performing under the name Little Ann, until her partner Ike Turner persuaded her to change it to Tina Turner when they performed together as the Ike & Tina Turner Revue.

Rumour has it that Ike trademarked the name so that he could replace her with another singer if she ever decided to stop performing with the band.

What are Tina Turner's most famous songs?

After breaking away from her relationship with Ike and launching herself as a solo singer, her 1984 album Private Dancer became a worldwide hit.

Selling over 20 million copies and earning Tina three Grammy Awards, the song 'What's Love Got To Do With It' put her on the map.

Tina Turner - What's Love Got To Do With It

Other signature songs by Tina include a cover of the Bonnie Tyler hit 'The Best (Simply The Best)' in 1989, 'Proud Mary' and 'River Deep-Mountain High'.

Tina Turner sold 200 million records throughout her career and she is reportedly has earned a net worth of $270 million.

Tina retired in 2007 after her last tour, telling Gayle King in June 2019, "I got on that plane … I took a deep breath, and I said, 'It's over.' I really felt like it's over. And I'm glad it's over. And I went home."

Who was Tina Turner's husband and did she have any children?

Tina Turner was married to Ike Turner for 16 years until they divorced in 1978.

The couple had two biological sons Ronald Renelle Turner and Craig Raymond Turner and Tina adopted two of Ike's other children Ike Turner Jr. and Michael Turner and raised them as her own.

Tragically, Craig Turner was found dead in June 2018 when he was 59 years old.

In 2022, her son Ronnie died aged 62.

Tina was been in a relationship with German-born Erwin Bach since 1986, when he was sent by record label EMI to collect the star at Heathrow Airport.

After 27 years together, Tina and Erwin married in a civil ceremony on the banks of Lake Zurich in Switzerland in July 2013.

What illness did Tina Turner have?

In 2018, Tina Turner revealed in her 2018 book My Love Story that she had suffered life-threatening health issues in recent years.

In 2013, three weeks after her wedding to Erwin Bach, she had a stroke, and needed to learn to walk again.

In 2016, she was diagnosed with intestinal cancer. She had homoeopathic remedies to treat her high blood pressure, which led to damage to her kidneys and kidney failure. Her chances of receiving a kidney were low, and she was told to start dialysis treatment.

Later, Bach offered to donate a kidney for her transplant, and Tina had kidney transplant surgery on April 7, 2017.