'Baby It's Cold Outside' is axed by radio station due to #MeToo movement
3 December 2018, 13:51 | Updated: 3 December 2018, 13:52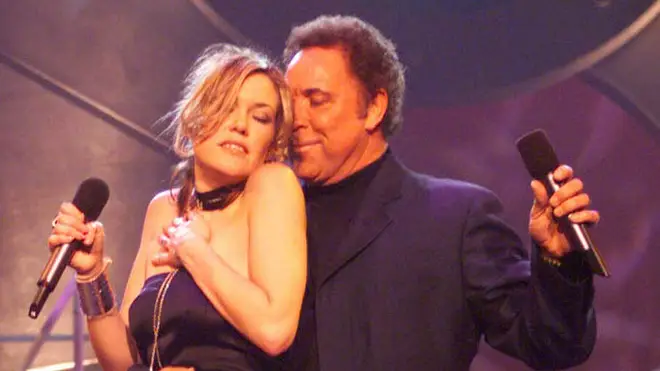 It's a Christmas classic, but some have said that it is too offensive in 2018.
A radio station in Cleveland, Ohio has decided to remove 'Baby It's Cold Outside' from its playlist, following complaints from listeners.
Local media say that listeners said the song was inappropriate, and stood against the #MeToo movement.
However, a poll on the station's own Facebook page showed that most people did not want the song banned:
Star 102 host Glenn Anderson said that although the song was written in a different time, the lyrics felt "manipulative and wrong".
"The world we live in is extra sensitive now, and people get easily offended, but in a world where #MeToo has finally given women the voice they deserve, the song has no place."
The song was written by Frank Loesser in 1944, and has been covered by many artists including Michael Bublé, James Taylor, Tom Jones and Cerys Matthews and actors Will Ferrell and Zooey Deschanel in the movie Elf.
Idina Menzel & Michael Bublé - Baby It's Cold Outside
The song is a conversation involving a man trying to persuade his female guest not to take the journey home in bad weather, but to have another drink and spend the night with him.
It features lyrics such as:
"I simply must go (But baby it's cold outside)
The answer is no (But baby it's cold outside)."
One line, "Say what's in this drink? (No cabs to be had out there)", has been by some as particularly controversial, but others have pointed out that the line had a totally different meaning the the 1930s:
I'm so tired of this. The song seems odd now not cuz it's about coercing sex but about a woman who knows her reputation is ruined if she stays. "Say what's in this drink" is an old movie line from the 30's that means "I'm telling the truth." She wanted to get down and stay over. https://t.co/3TaQbUSoB1

— JEN KIRKMAN (@JenKirkman) December 1, 2018
The row has brought back memories of when Radio 1 removed curse words from The Pogues and Kirsty MacColl's festive classic 'Fairytale of New York' in 2007.